Project is no longer available on the Stores.
Weather Challenge is a fun, mobile weather app with a PLAY button, run by a big data system. It allows you to bet on weather in your area, play entertaining mini-games and have fun with brainy quizzes. All of this in a highly user friendly form with a hand-drawn, stunning design! Weather Challenge wants to offer more than just a simple mobile weather app. Usually the options of weather apps are very basic and allow the user to check the weather in the area or view a forecast for specific days. With Weather Challenge, it's all about giving the user something more – offering an interactive, funny and edutaining experience, that contains all the features of a very good mobile weather app, but also delivers a award winning system, offering a advanced weather betting gameplay, that introduces some totally new solutions in mobile gaming.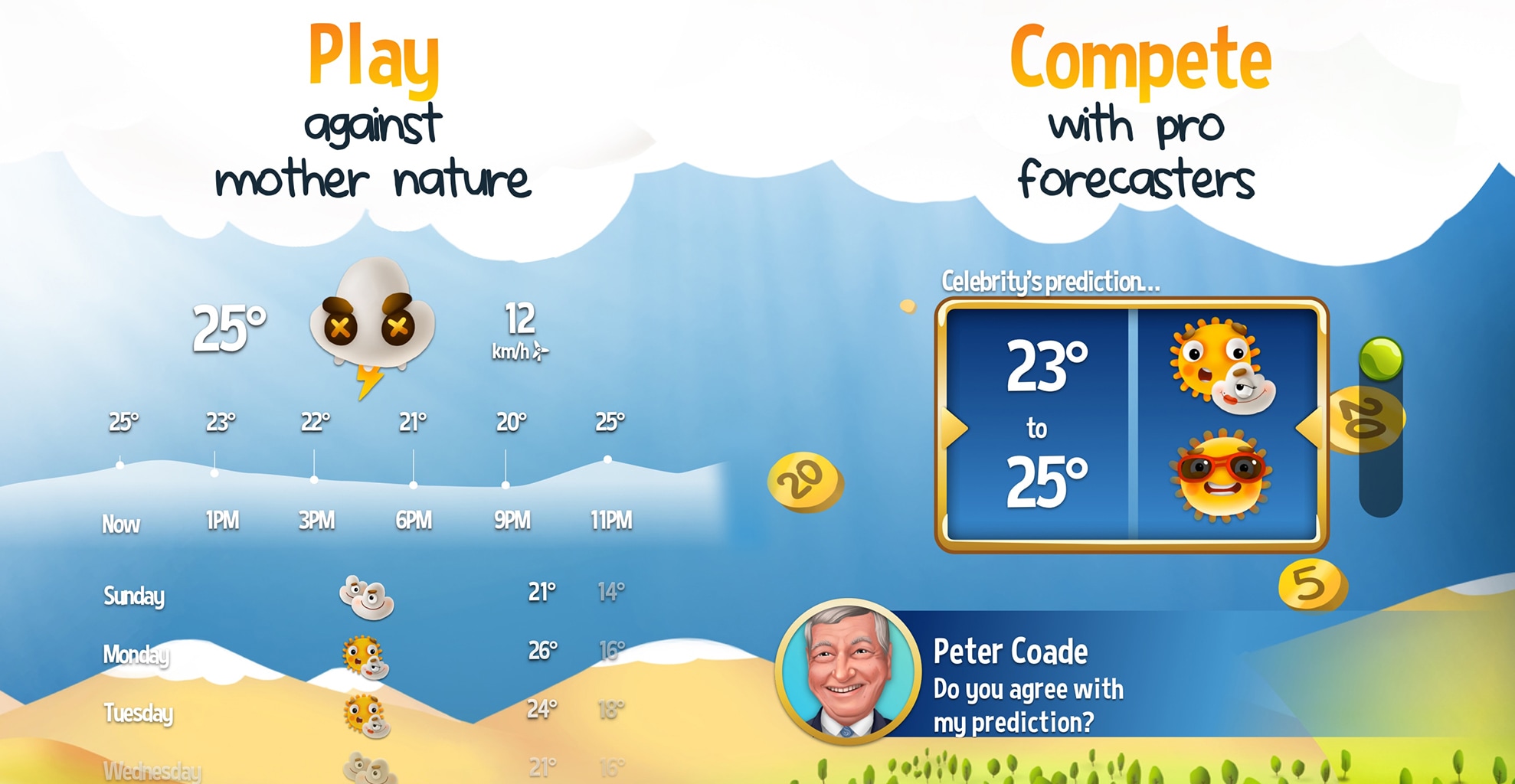 The forecast game system is not everything. Weather Challenge also includes some entertaining mini games, that can proficiently kill time and quizzes with weather related topics, that can widen the players knowledge about nature. At Reality Games we say, that Weather Challenge is so much more than just a weather app. And that's the point – the app's idea is to offer the user something more, game changing, that contains a lot more than just simple options of a weather map app. Weather Challenge can appeal to a very wide audience thus possibly creating a huge community of players and establishing a sufficient base of potential in-game competitors, who can assure, that the game is going to always have people to play against. Product was killed by not reaching our intensive KPI's expectations.