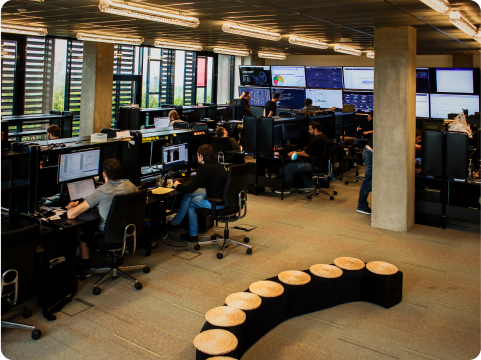 2015
Reality Games was founded in 2015 with the aim of creating an immersive gaming experience for its users. The company was established at Google Campus London in the Oxygen Accelerator, a program that helps startups to grow and expand. Since then, Reality Games has grown to become one of the leading companies in the gaming industry, creating exciting and captivating games that challenge and engage users.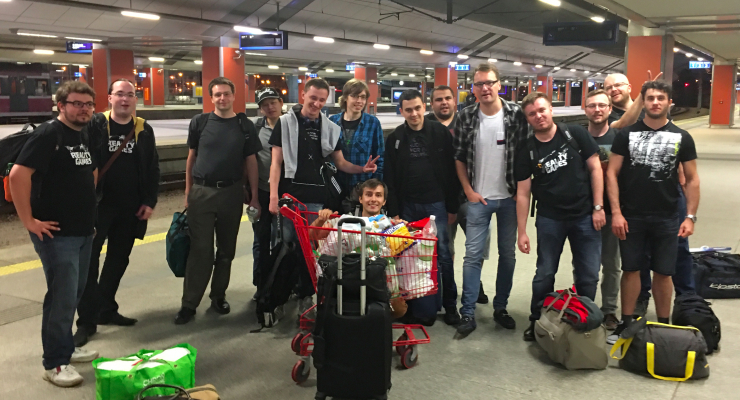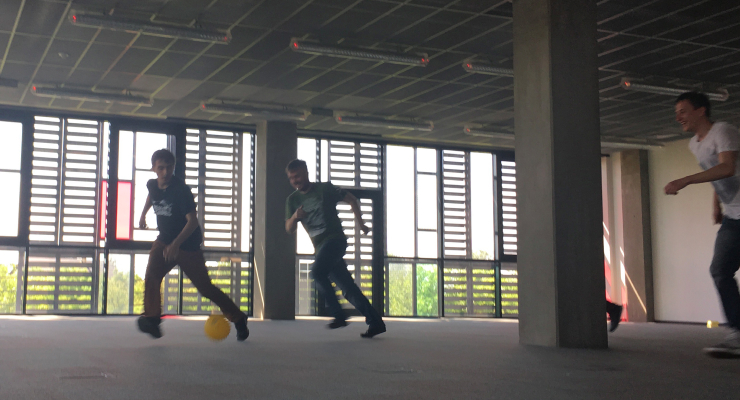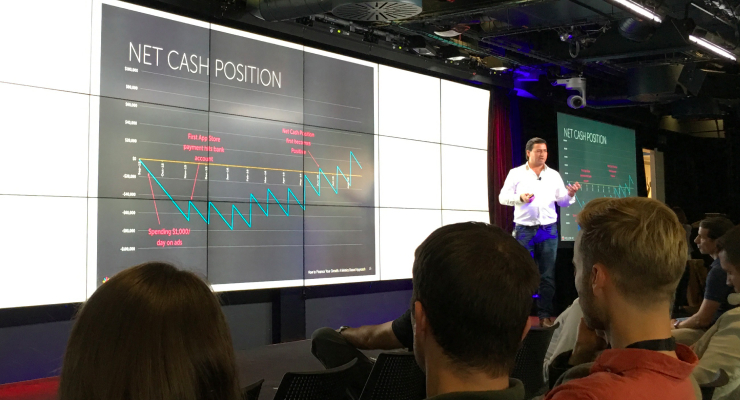 2016
In 2016, we launched Landlord Tycoon, and it was an instant success. It quickly rose to become one of the top 100 games in the world, garnering over 15 million organic downloads in the process. It showed no signs of slowing down and remained one of the top 100 games for two straight years. Landlord Tycoon offered a fun, unique and challenging experience that appealed to a wide variety of players from all around the world. Our strategic marketing efforts helped us reach millions of players and gain their trust.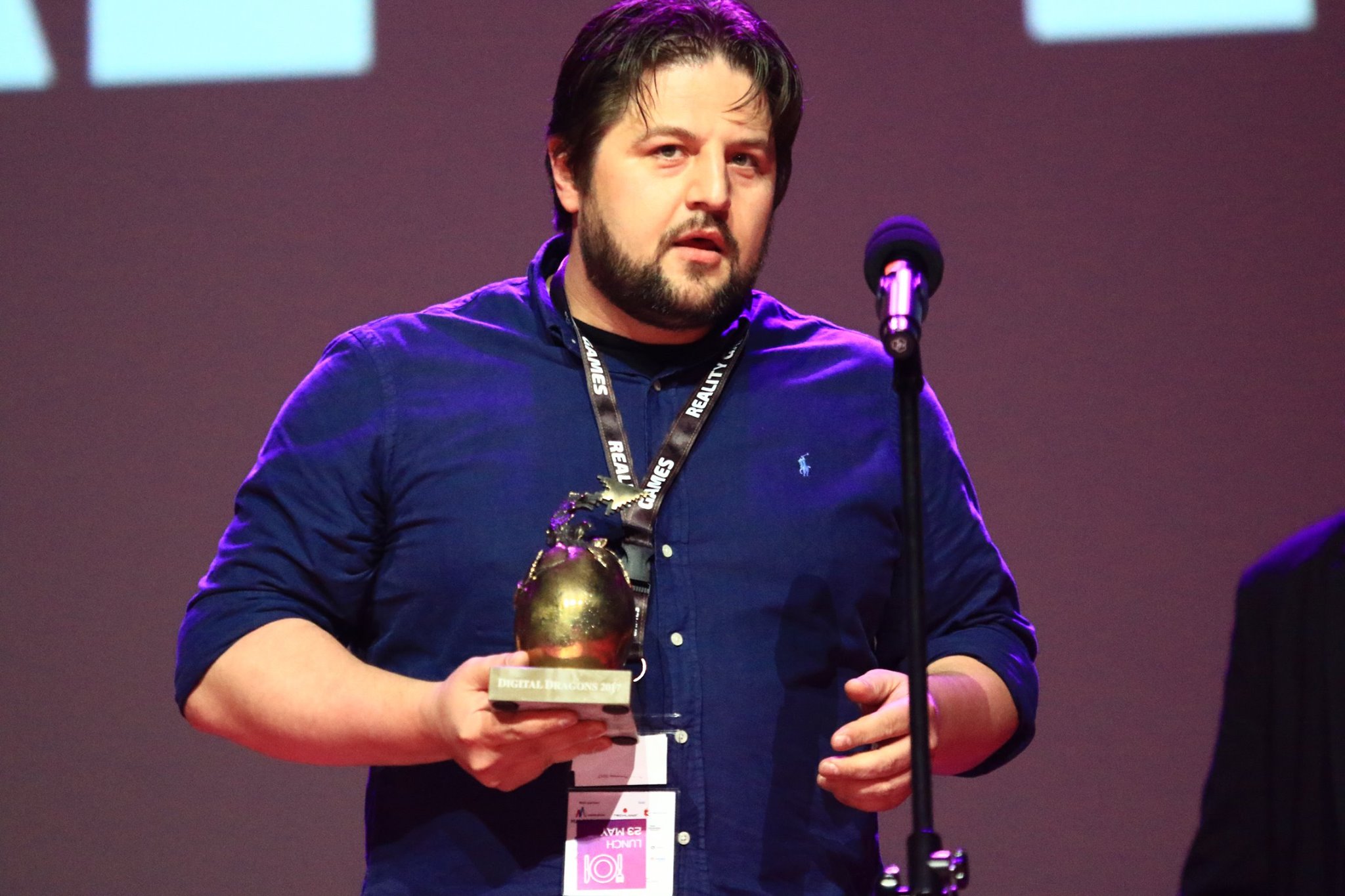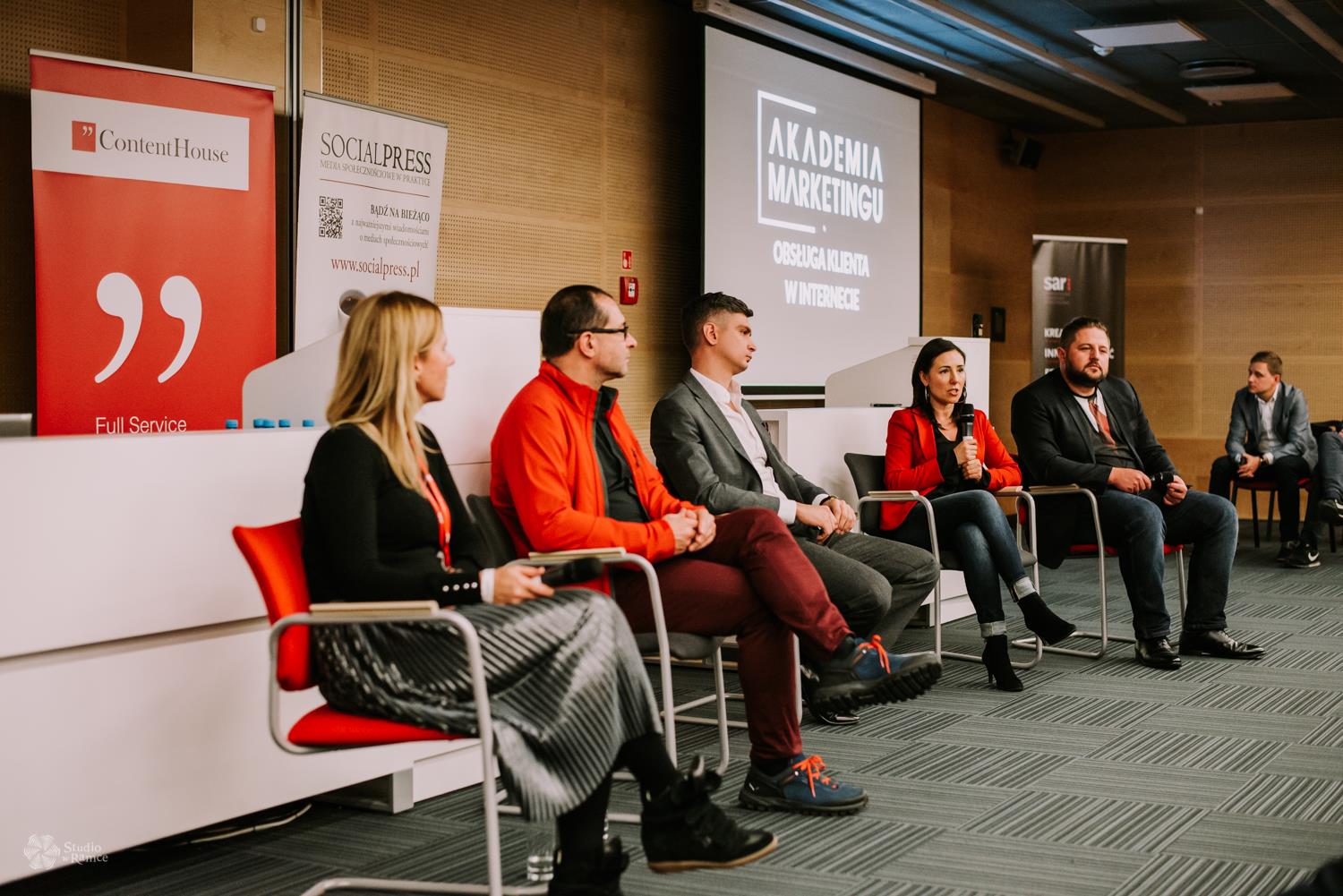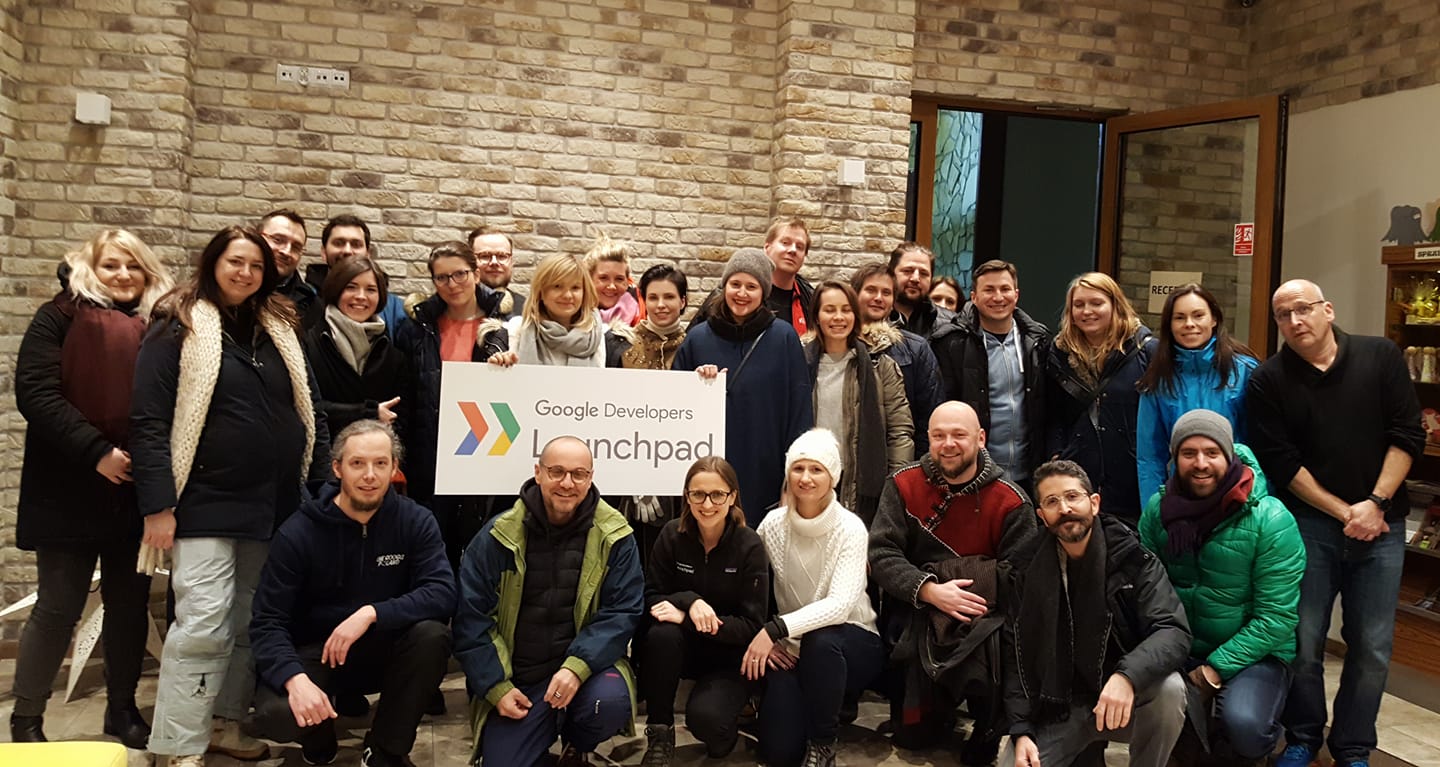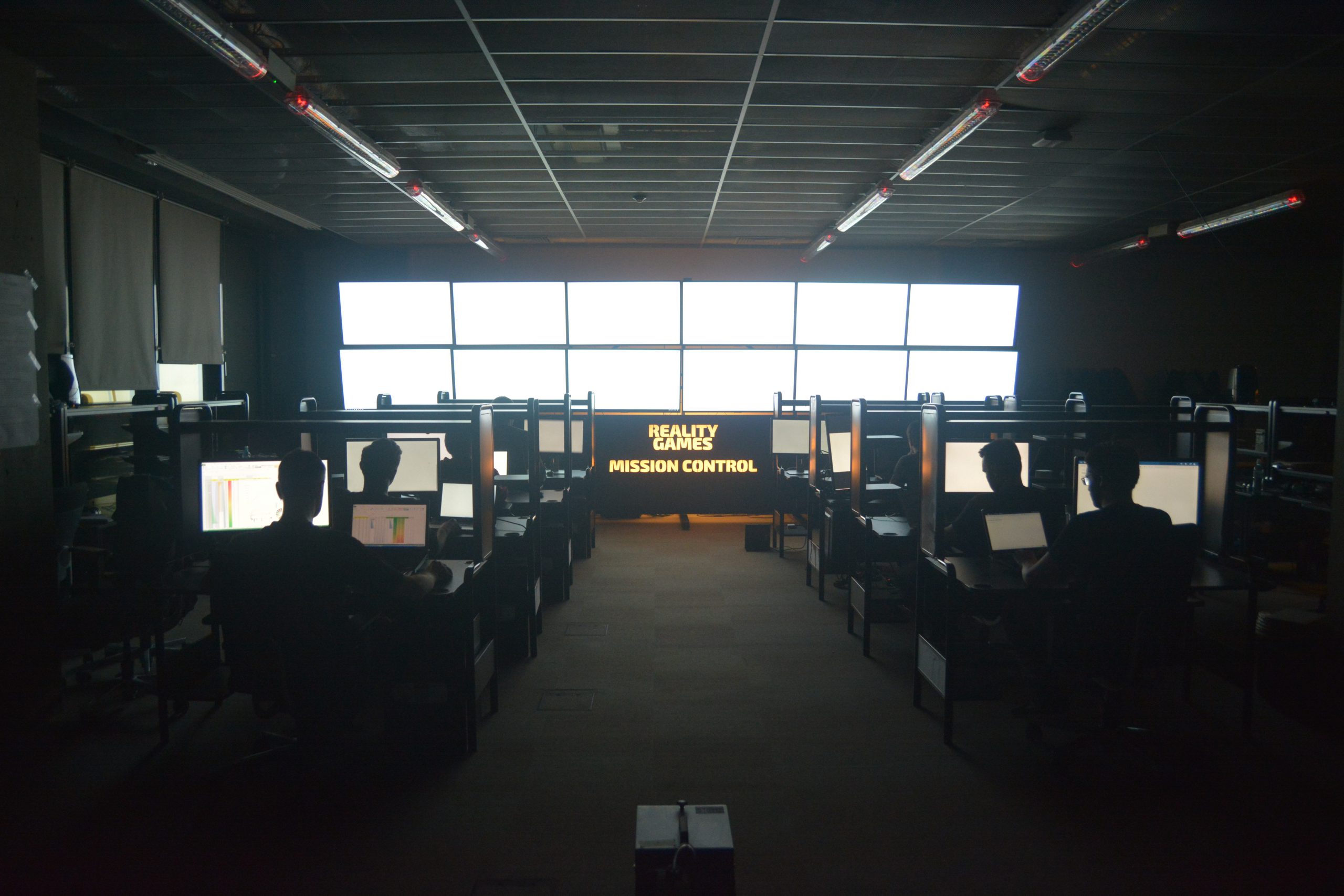 2017
In 2017, we launched Donut Trumpet, and it quickly became one of the top strategy games in the United States. Donut Trumpet Tycoon is the perfect blend of the real world and the gaming world. It is a location-based game that allows you to buy venues you visit and then collect rent from people who check in at those properties in real time! There is no limit to the number of places you can buy in Donut Trumpet Tycoon, so your Trumpet Games reality can be as big as the world itself.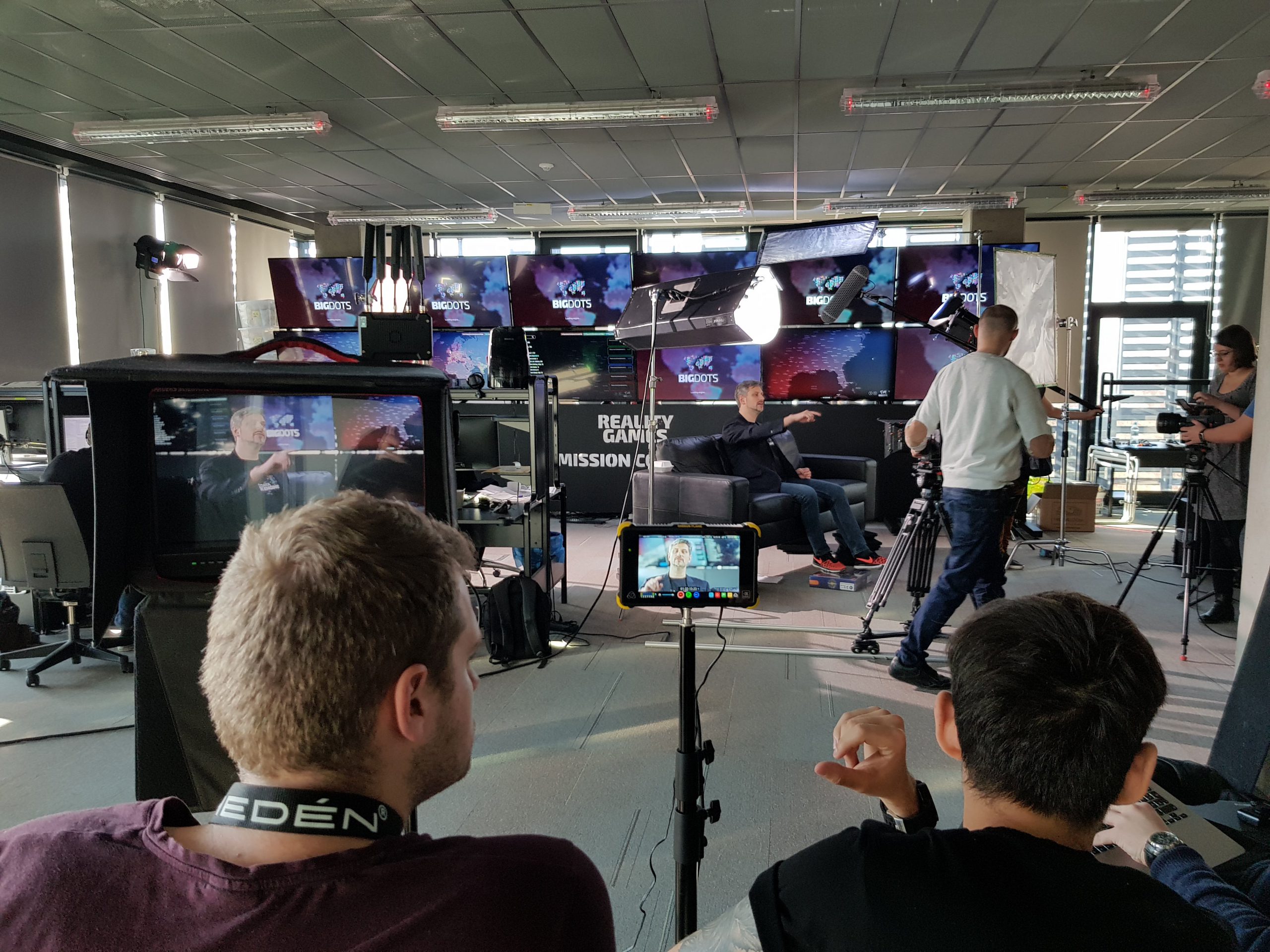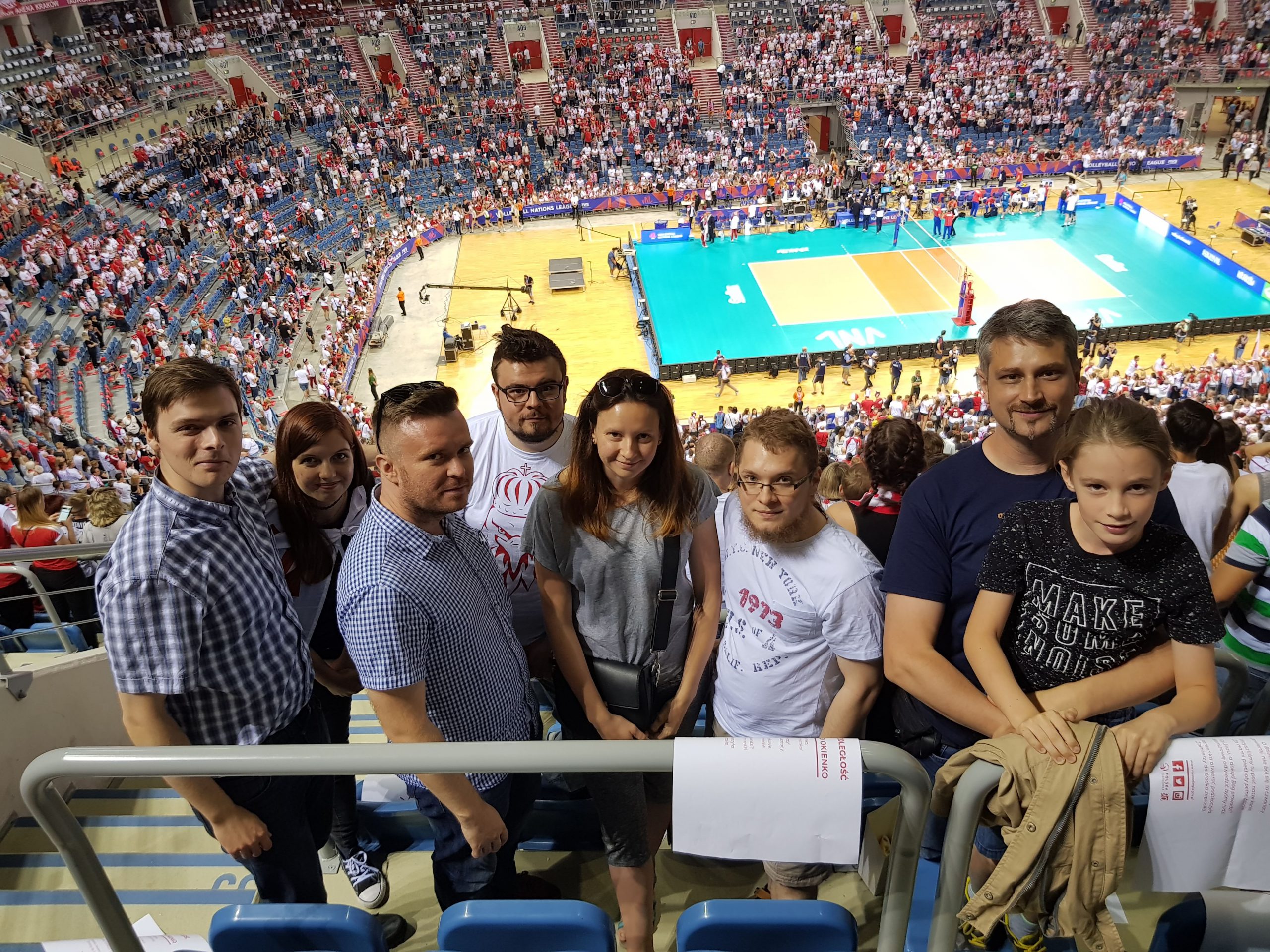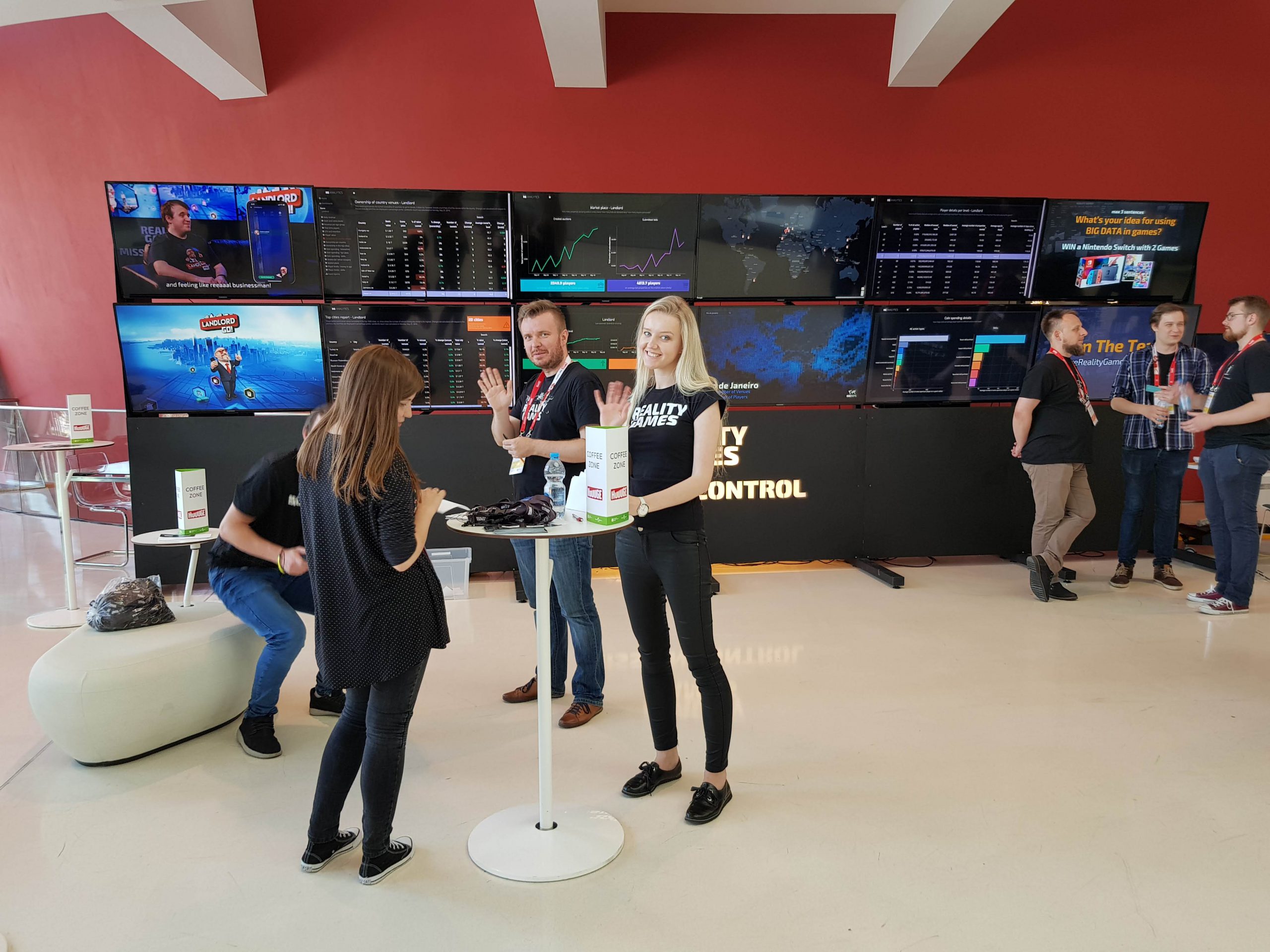 2018
In 2018, Weather Challenge was launched, the world's first weather app with a play button. The game allows users to take on the role of a weather person, making predictions and earning points for correct forecasts. The innovative concept of the game has impressed many and even won two awards; the best idea on the Start-Up Weekend and the Audience Prize for the most innovative gameplay concept for a mobile game. Weather Challenge has a fully featured weather app with accurate location-based data from over 300,000 global weather stations, making it the ideal game to challenge your friends and family and compete with national TV weather presenters.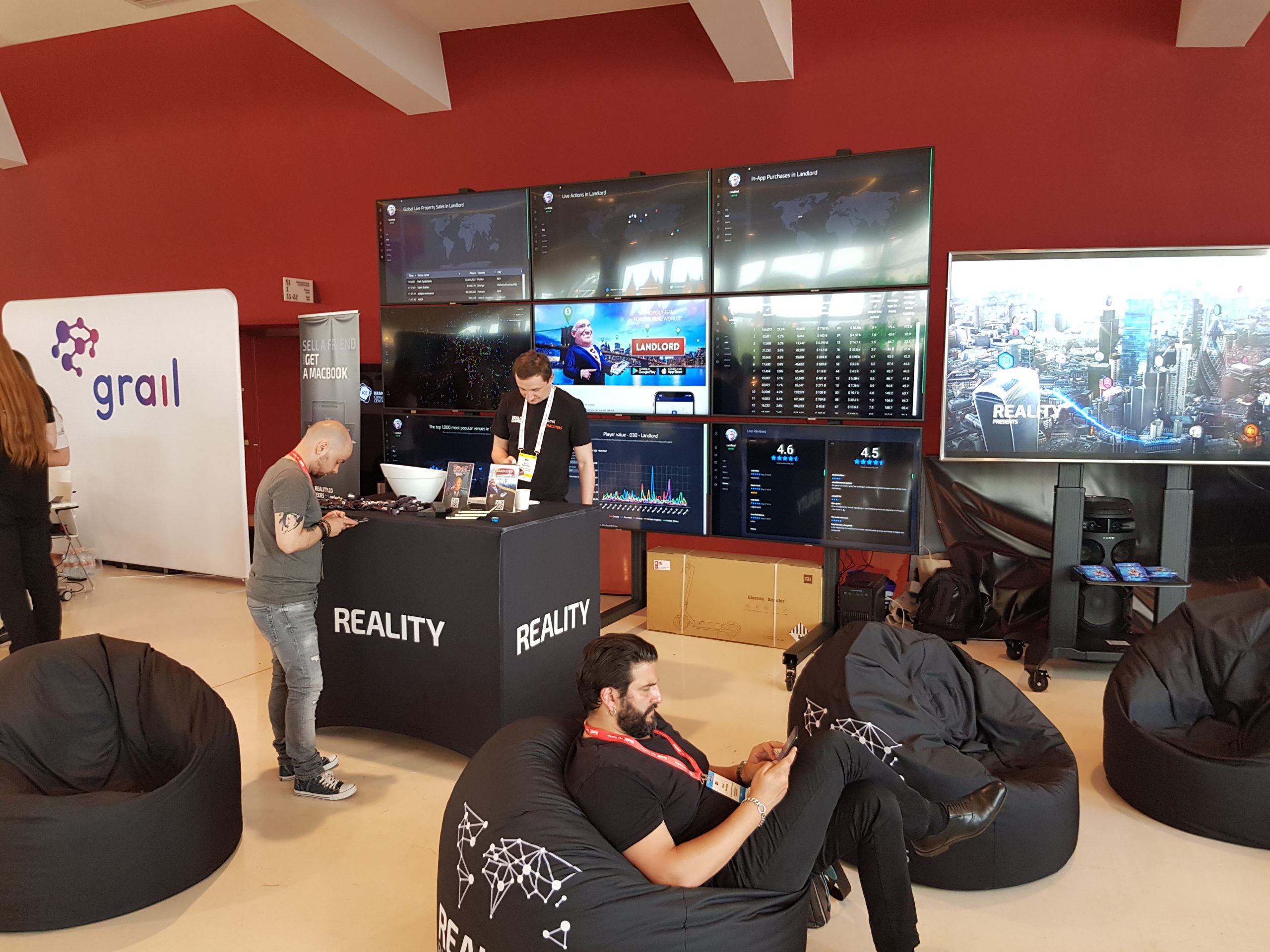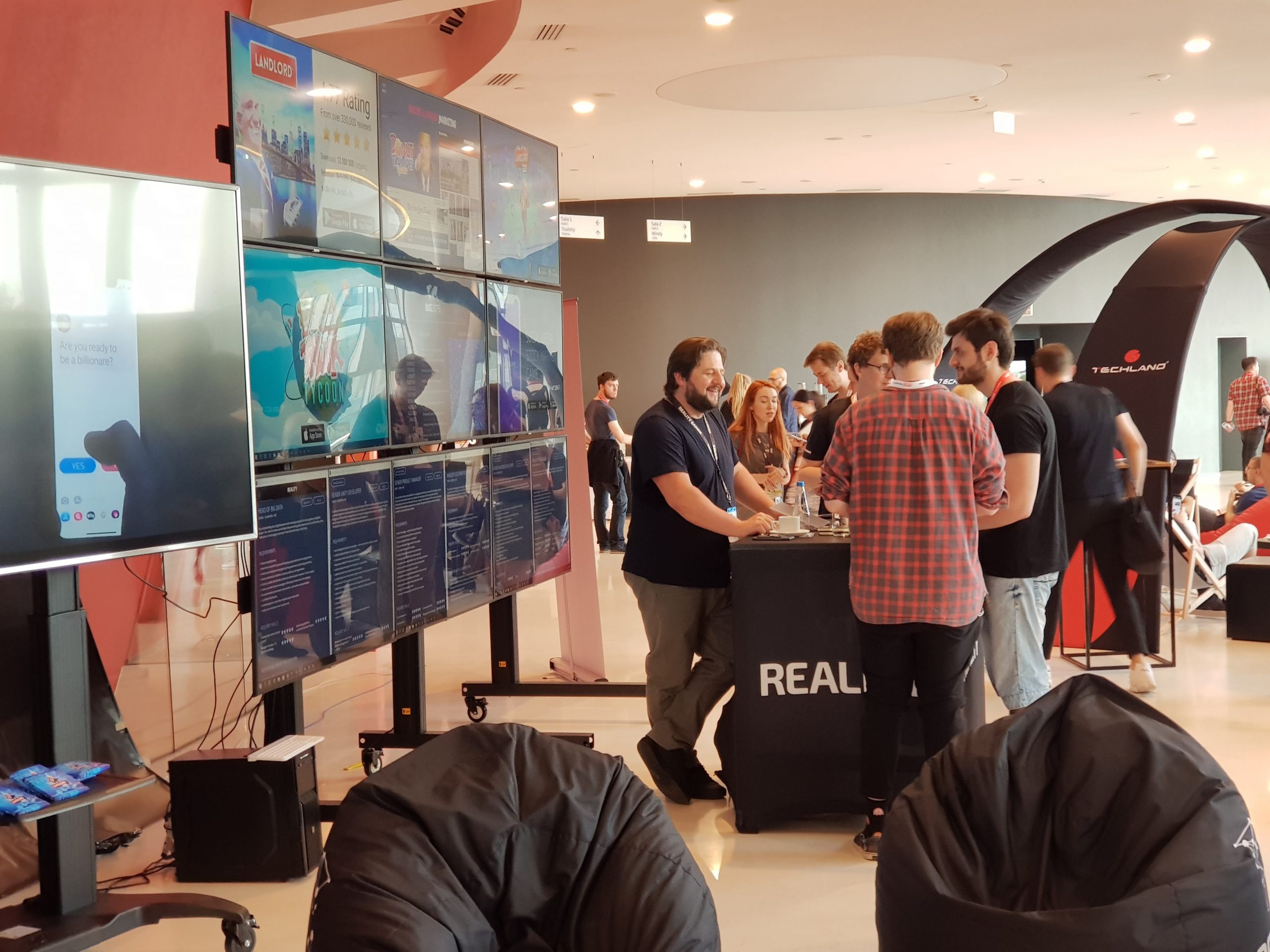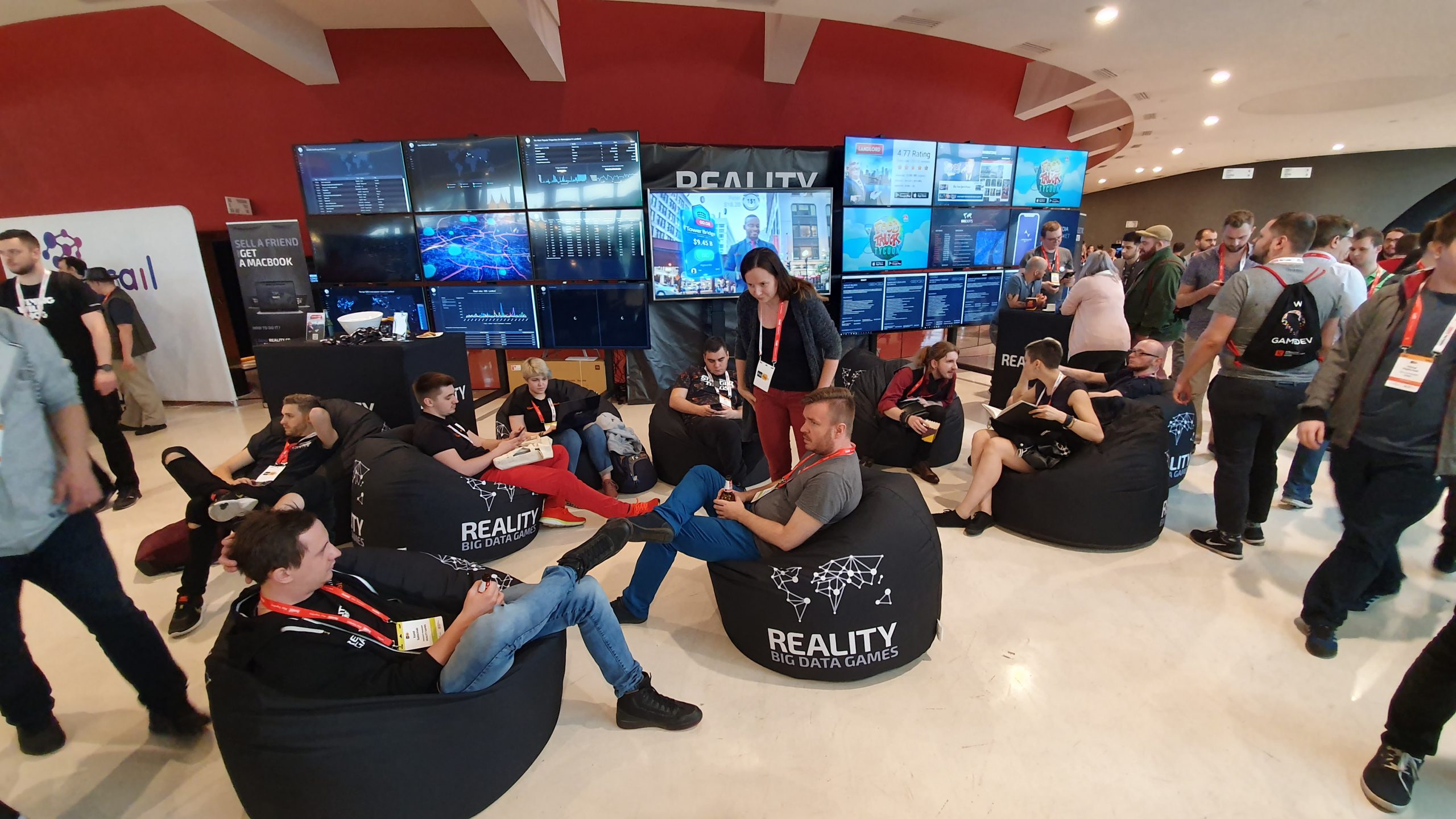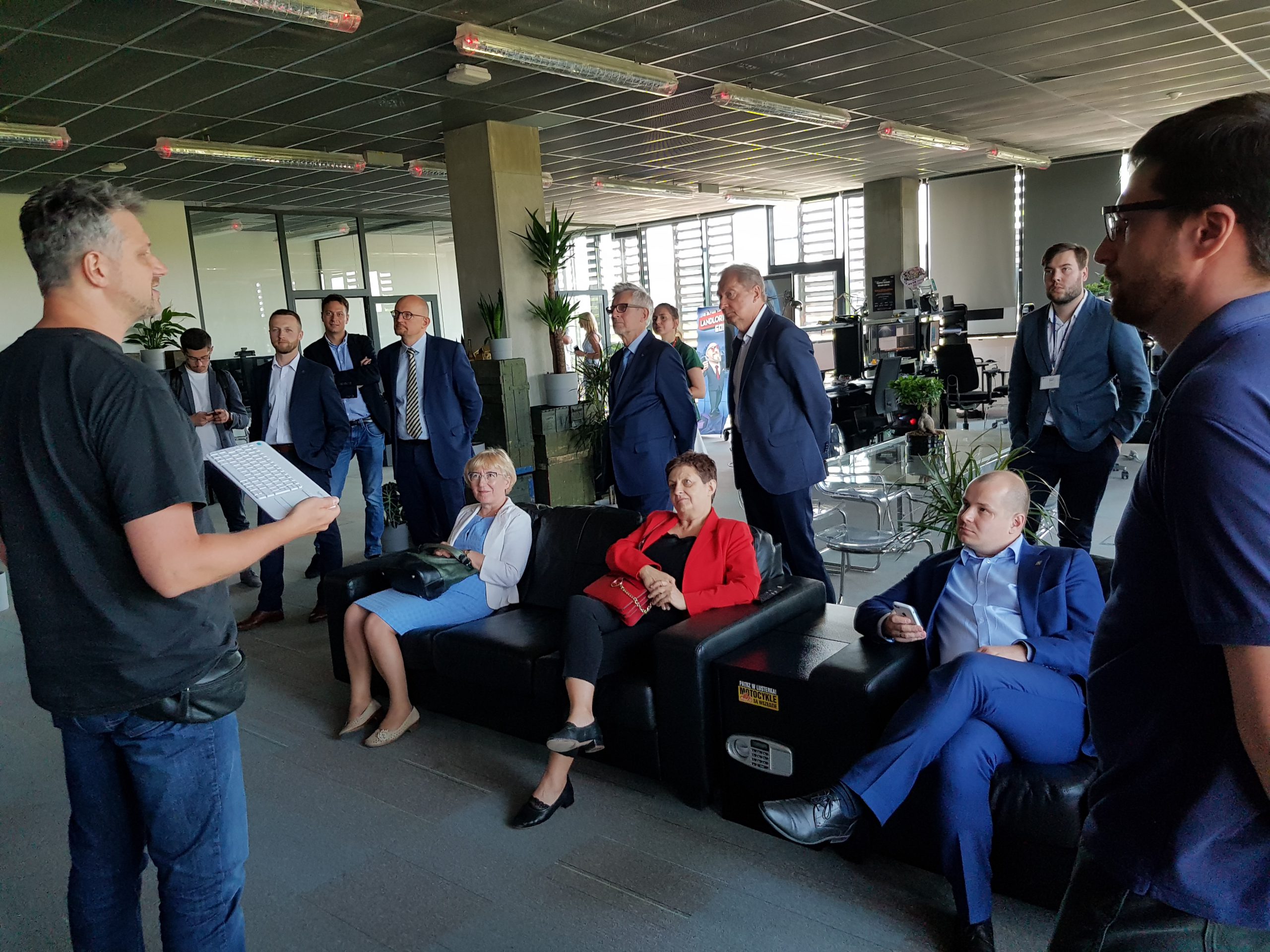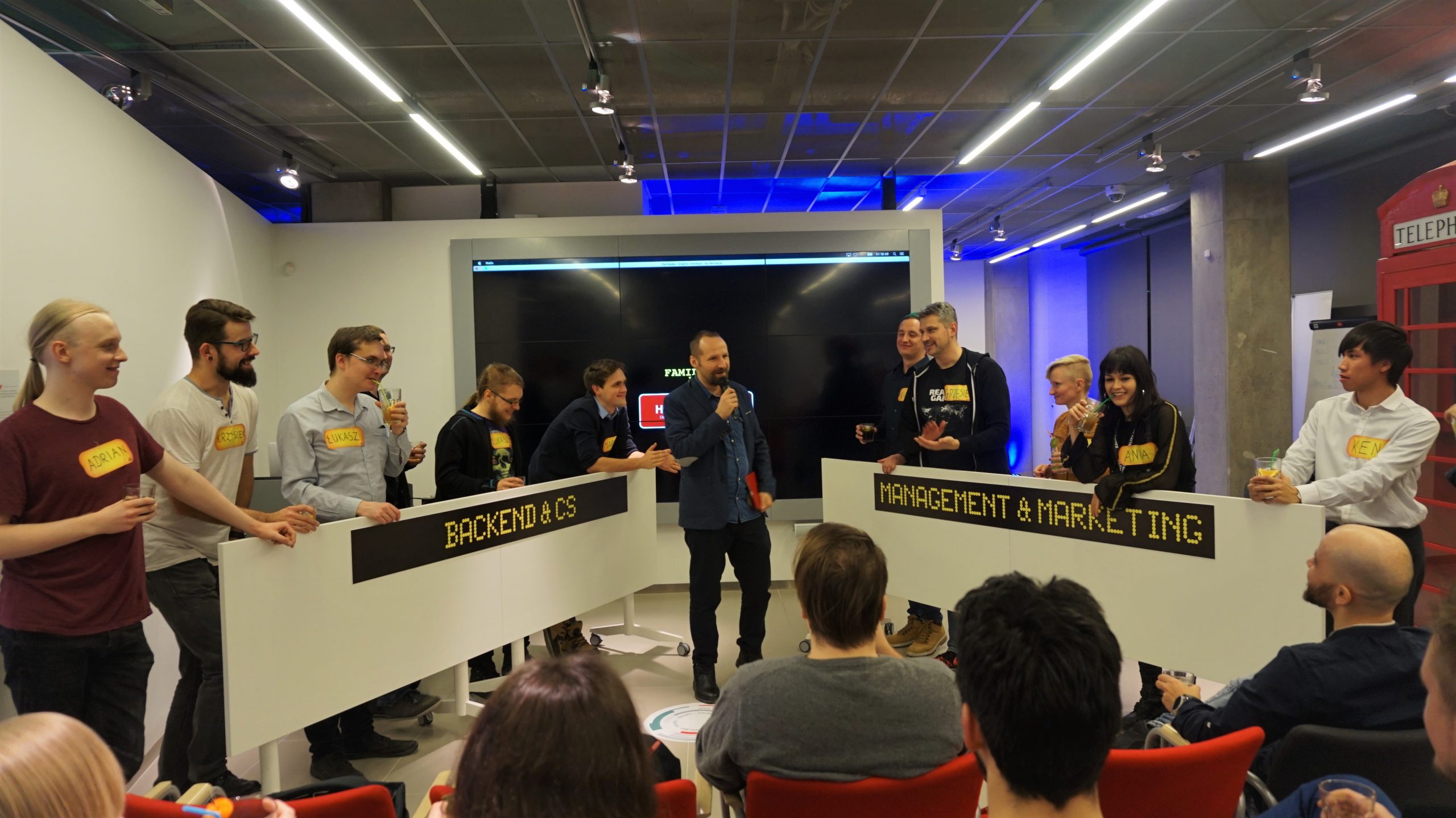 2019
Big Dots is an ambitious project that seeks to create a robust and comprehensive database of points of interest (POIs) from around the world. This database will be used to power the development of cutting-edge augmented reality (AR), two-dimensional (2D) and three-dimensional (3D) games and applications. Going beyond the traditional POI data, the Big Dots database will also have additional attributes such as the height of the object, its location, its categorization, and photos taken from specific perspectives. Additionally, the Big Dots database will include data on the location of the locality and its demographics. All of this data will be available to developers to create more immersive, interactive and engaging AR, 2D and 3D experiences.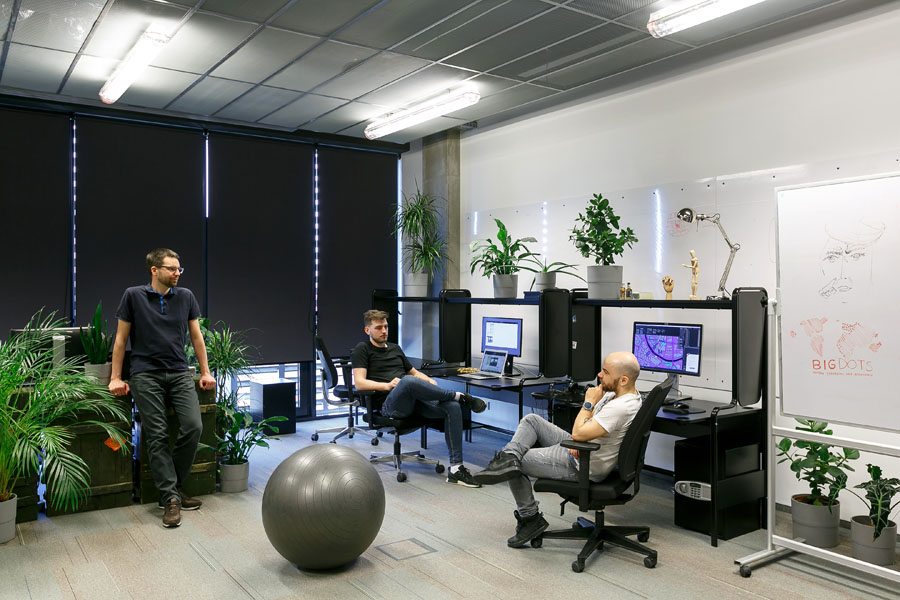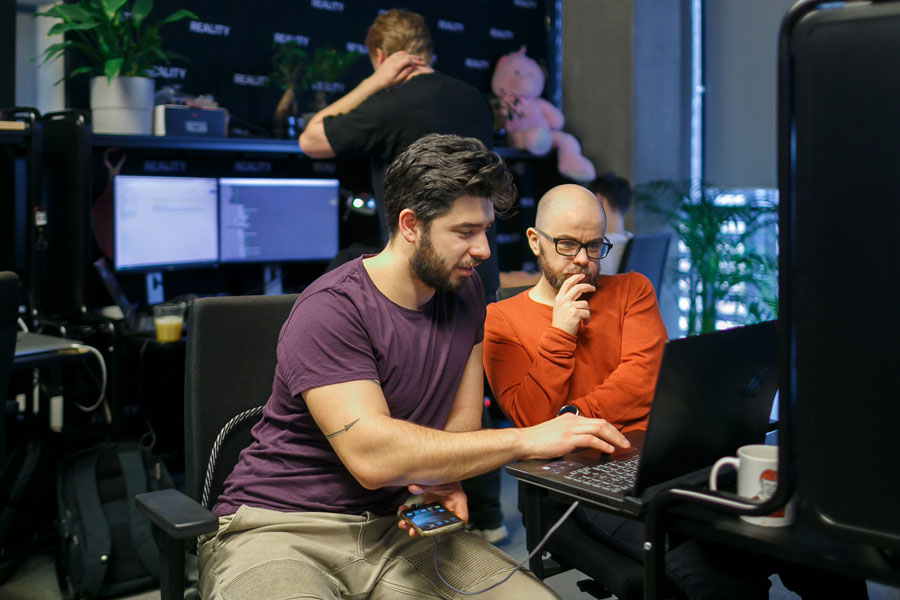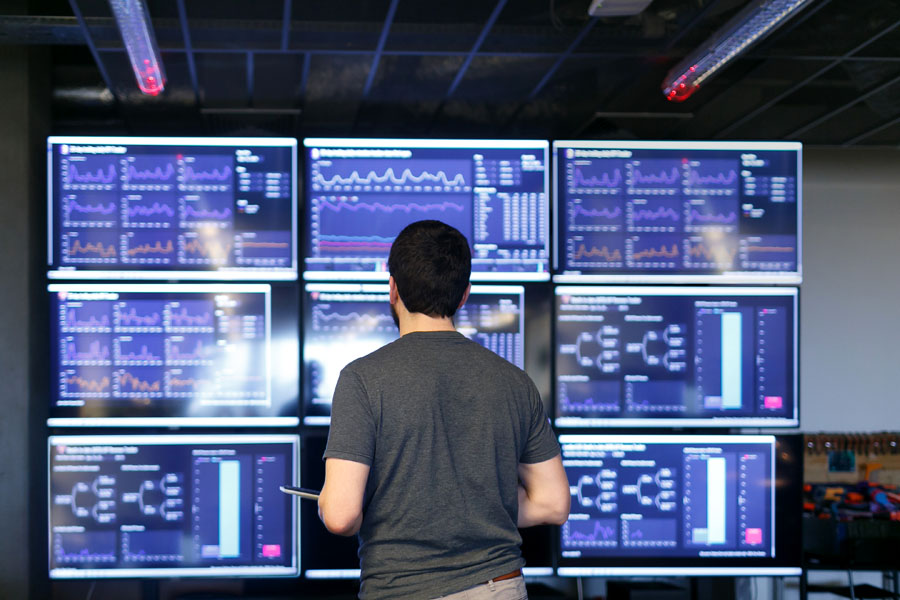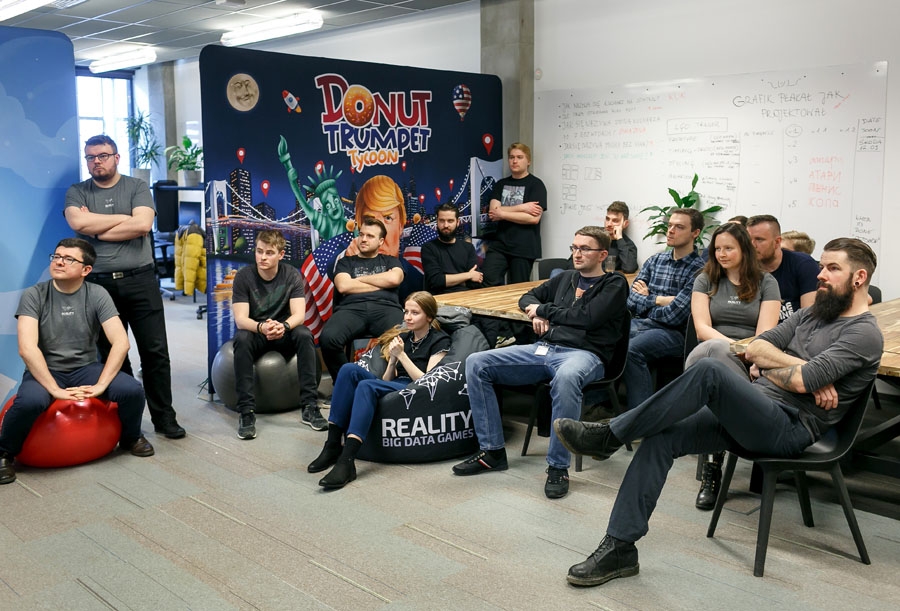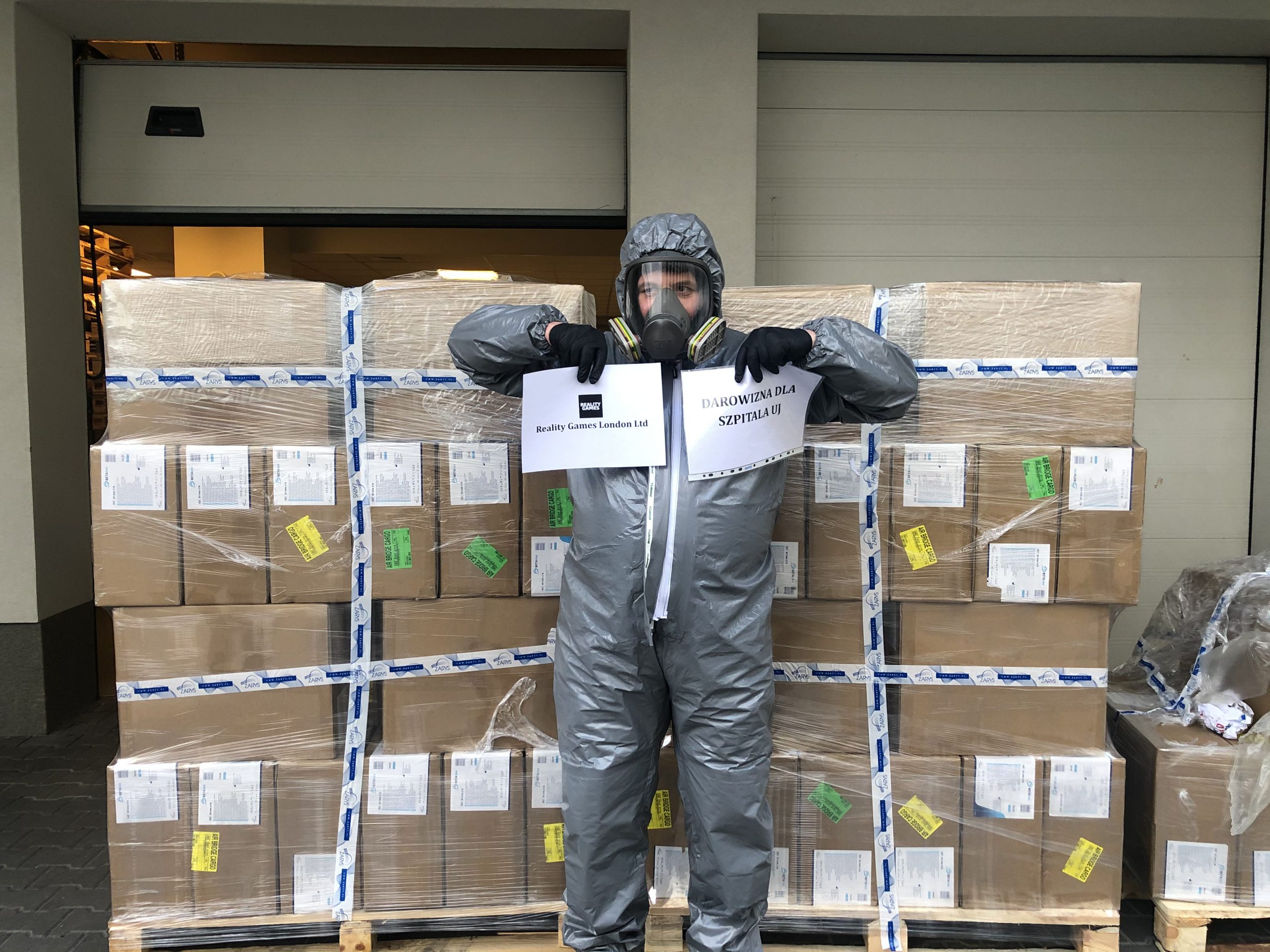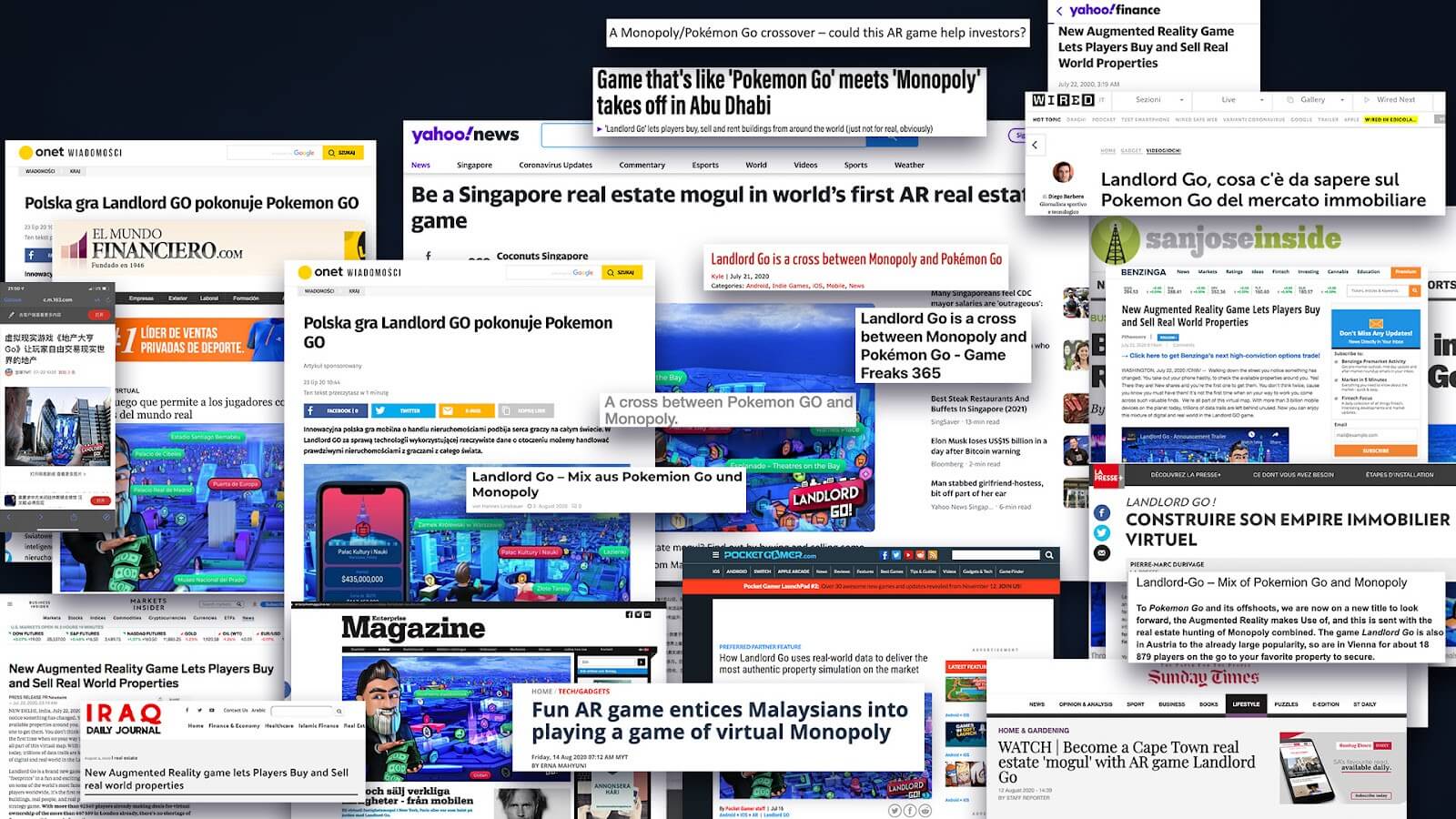 2020
We have launched Landlord Tycoon Successor – Landlord Go! This new game has the potential to have the largest playing field possible, as we have tapped into NASA's resources and divided the entire world into 10 billion unique plots. By combining our property data set with NASA's satellite scans, we have been able to create a highly realistic and data-driven property dealing game. Our game has been featured in over 100 countries. 
We have received overwhelming amount of press coverage – 1349 press articles, 14 radio interviews and 5 live TV coverages! This is a massive accomplishment for the company, and reflects the hard work and dedication of all its employees. It's a testament to the success of the brand and its products, and all the efforts that have gone into making it what it is today.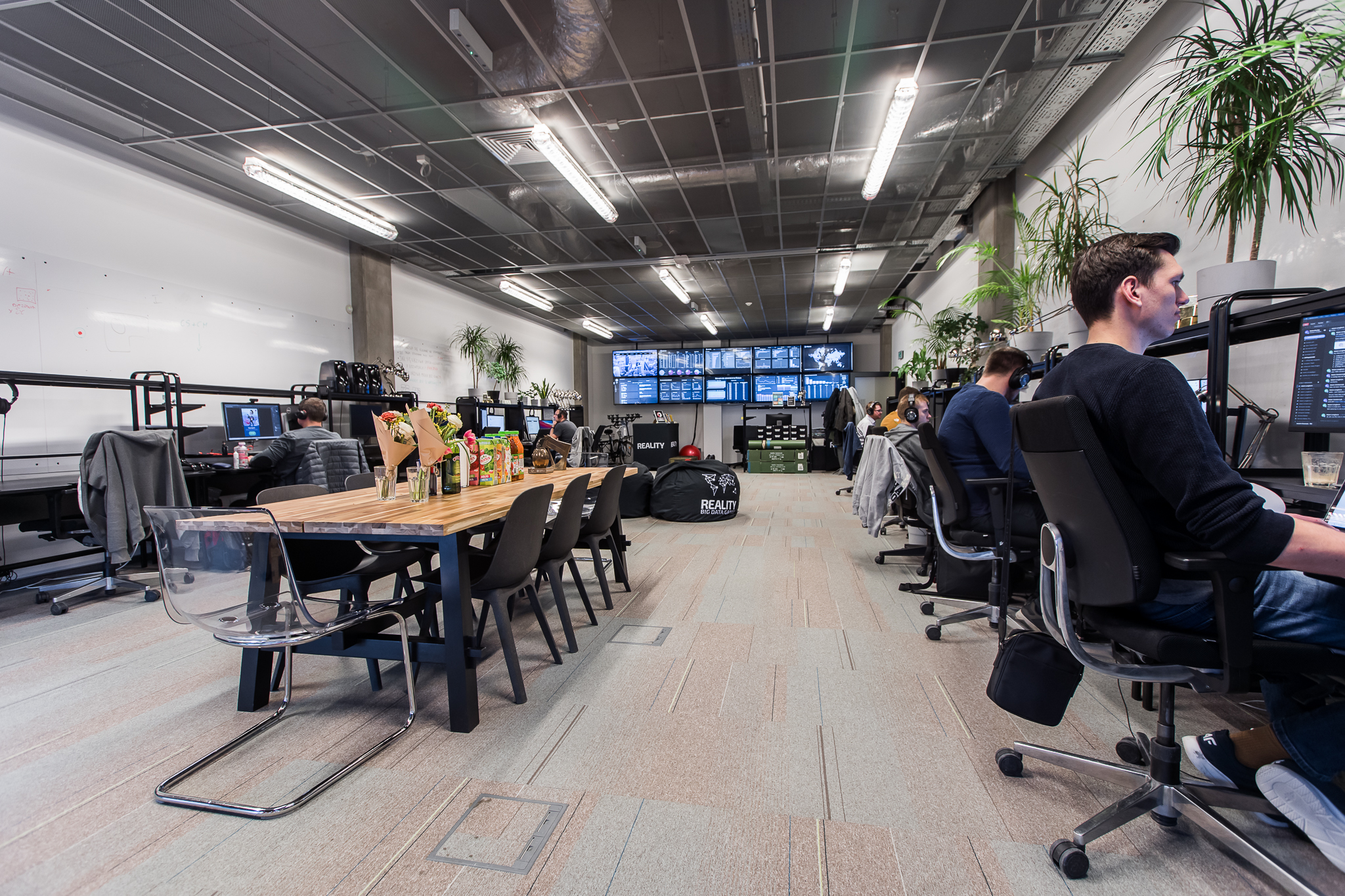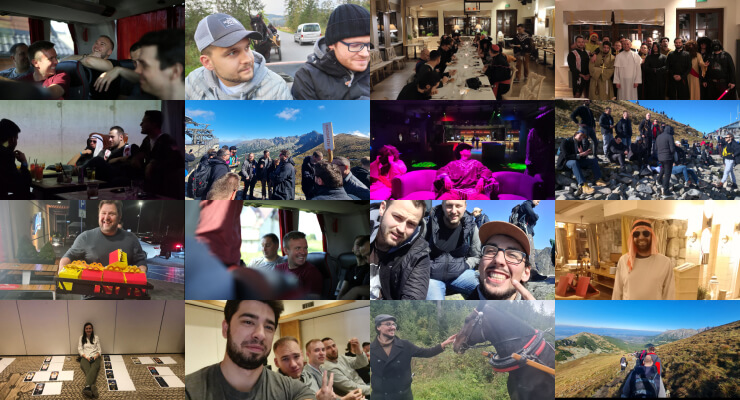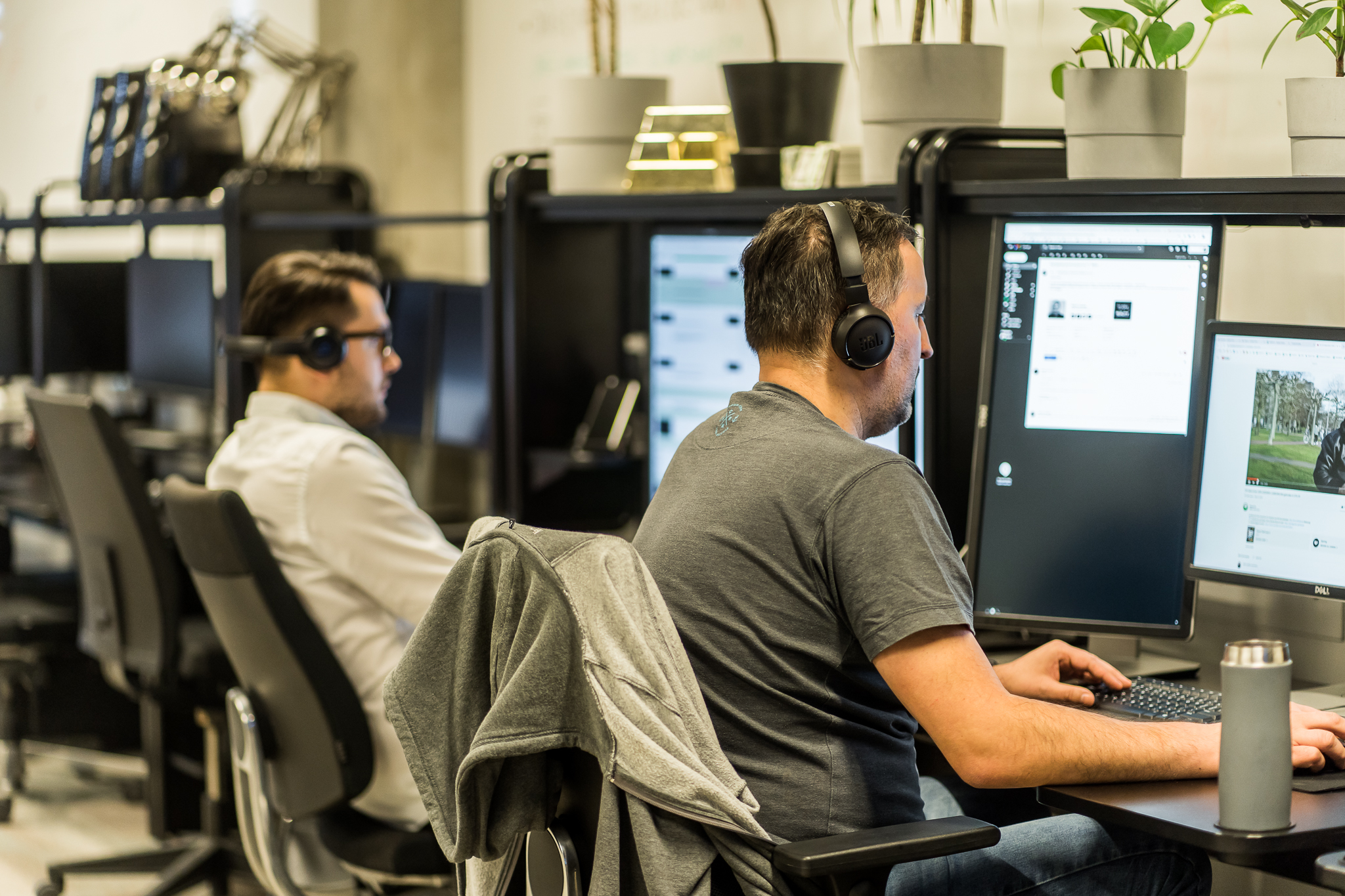 2021
It was an incredible year for us – a transformation year from organic growth to paid growth. We put a tremendous amount of effort into Analytics and KPI to measure every aspect of our business and become a truly data driven company. With amazing results, we are now able to make better decisions based on data and insights and build better products. We have seen significant improvements in our key metrics like customer retention and conversion rates, and have seen a boost in our overall growth and revenue. We have also been able to build a powerful data-driven culture that drives the entire organization to make data-driven decisions and develop better products.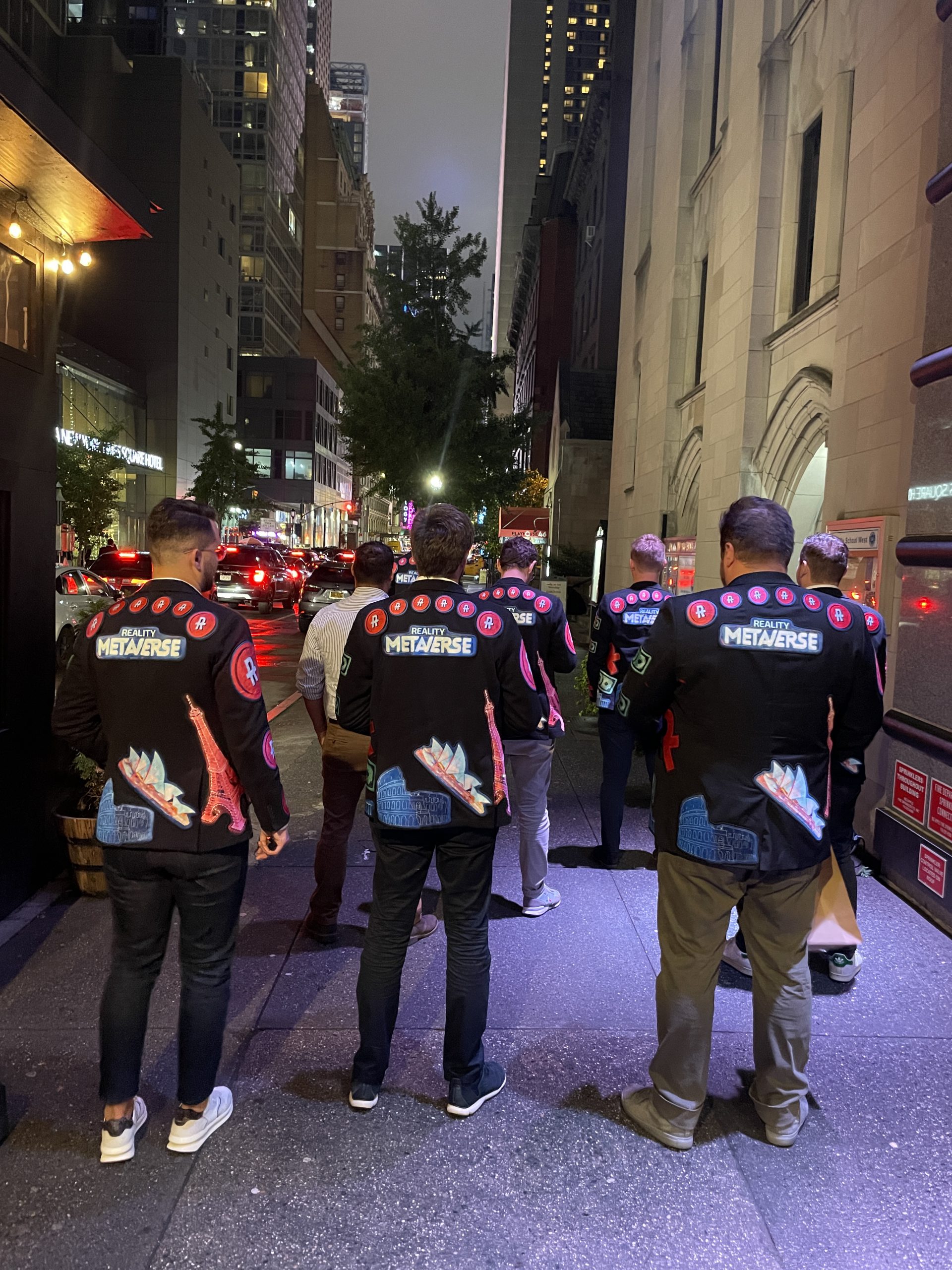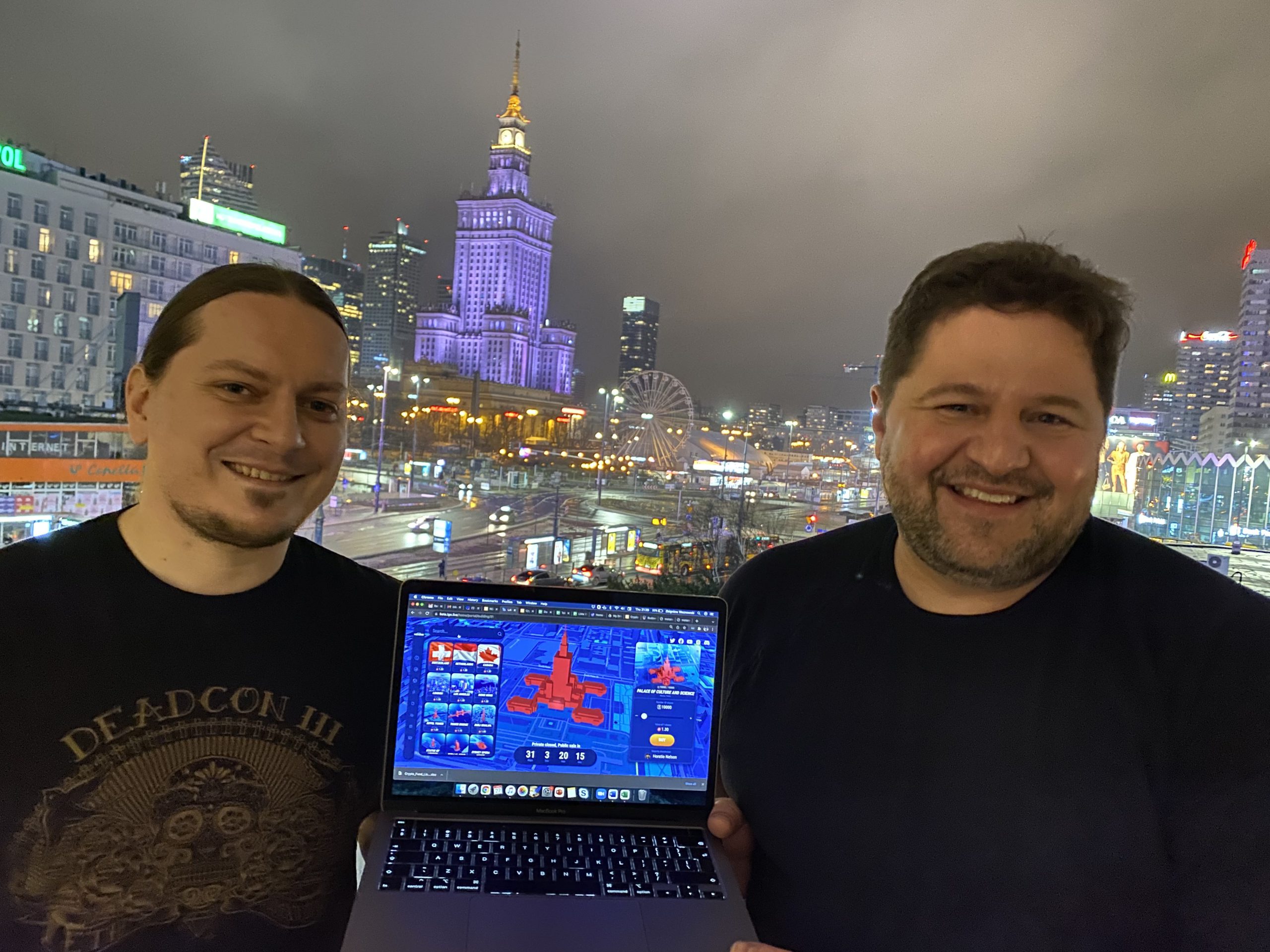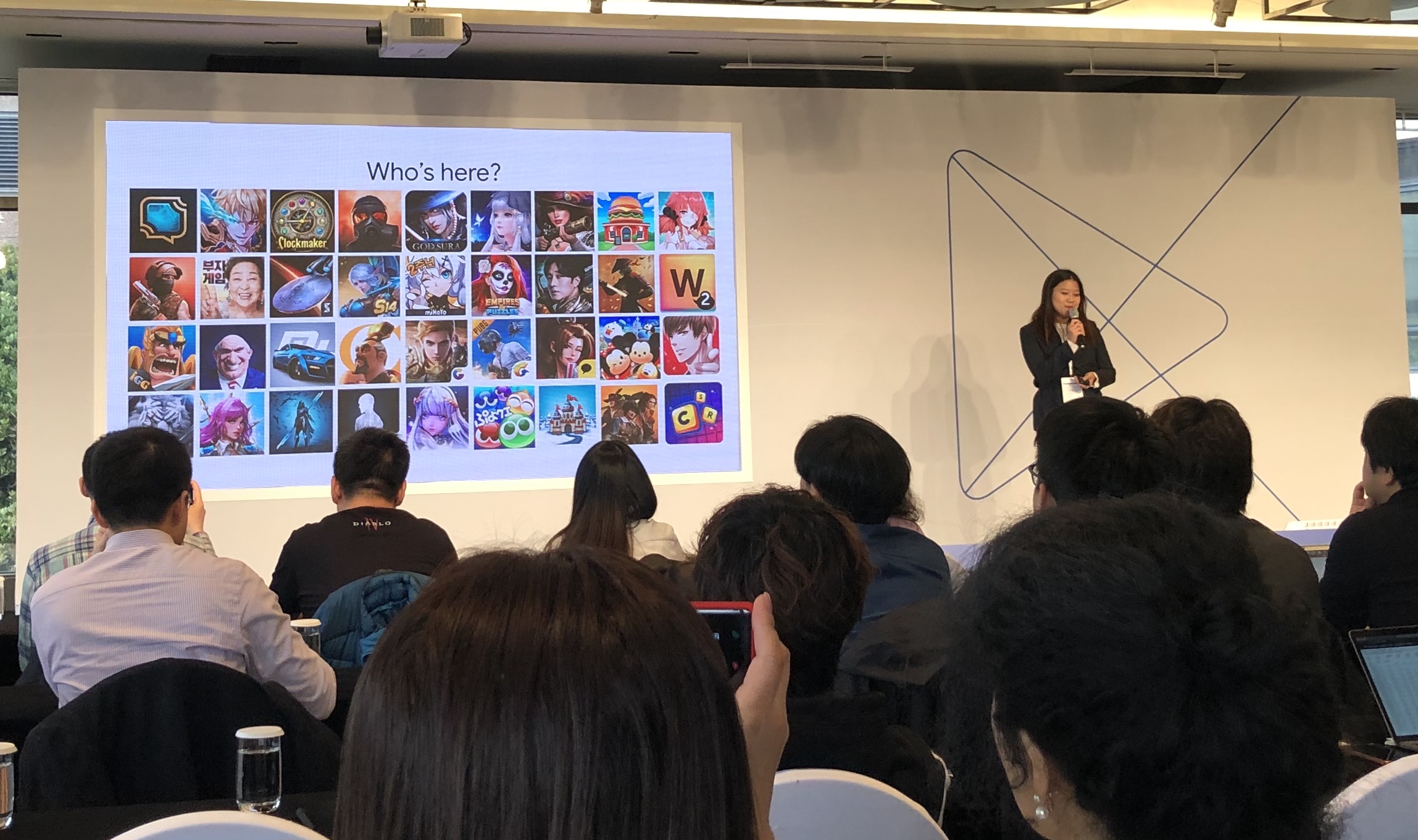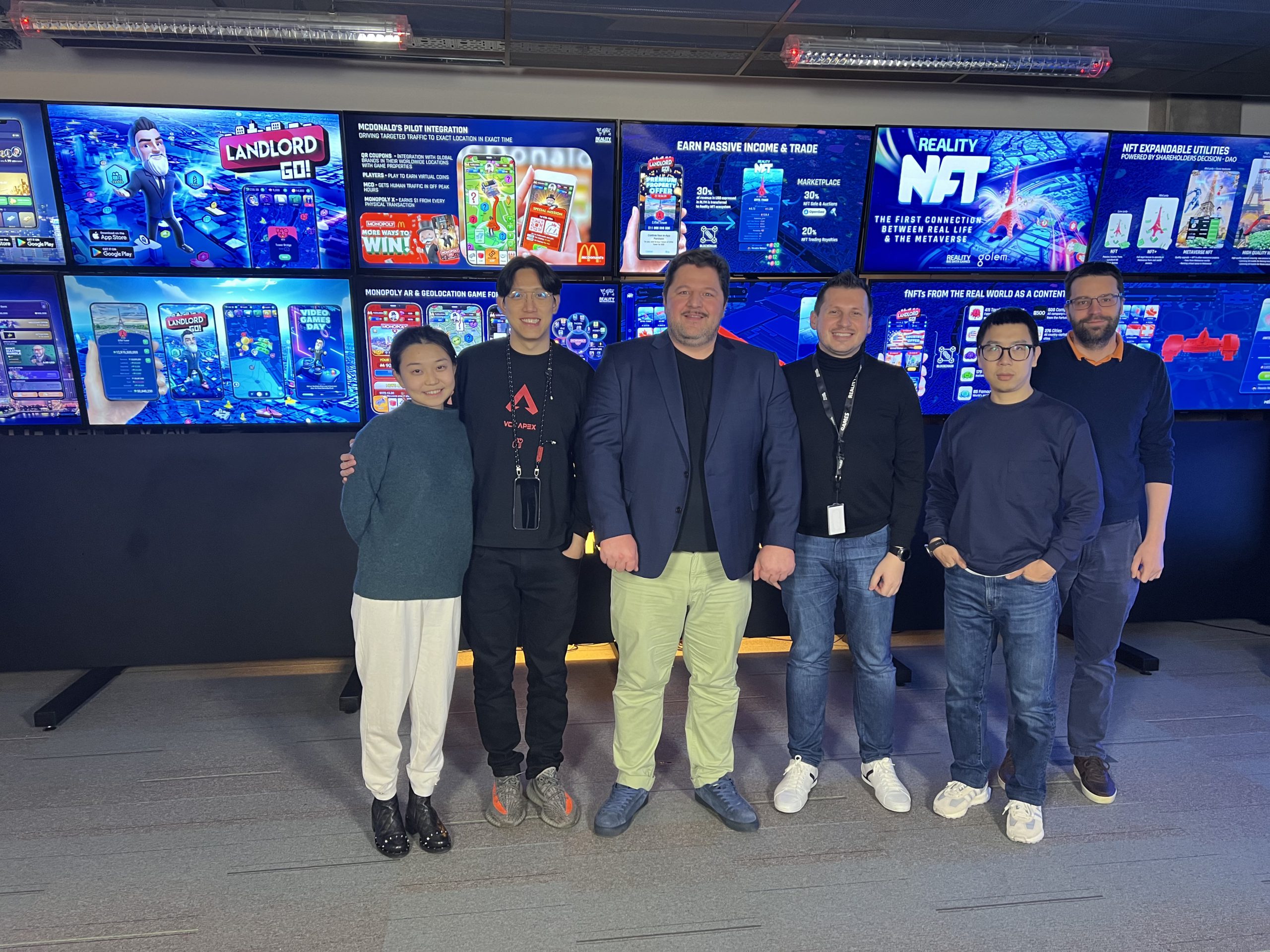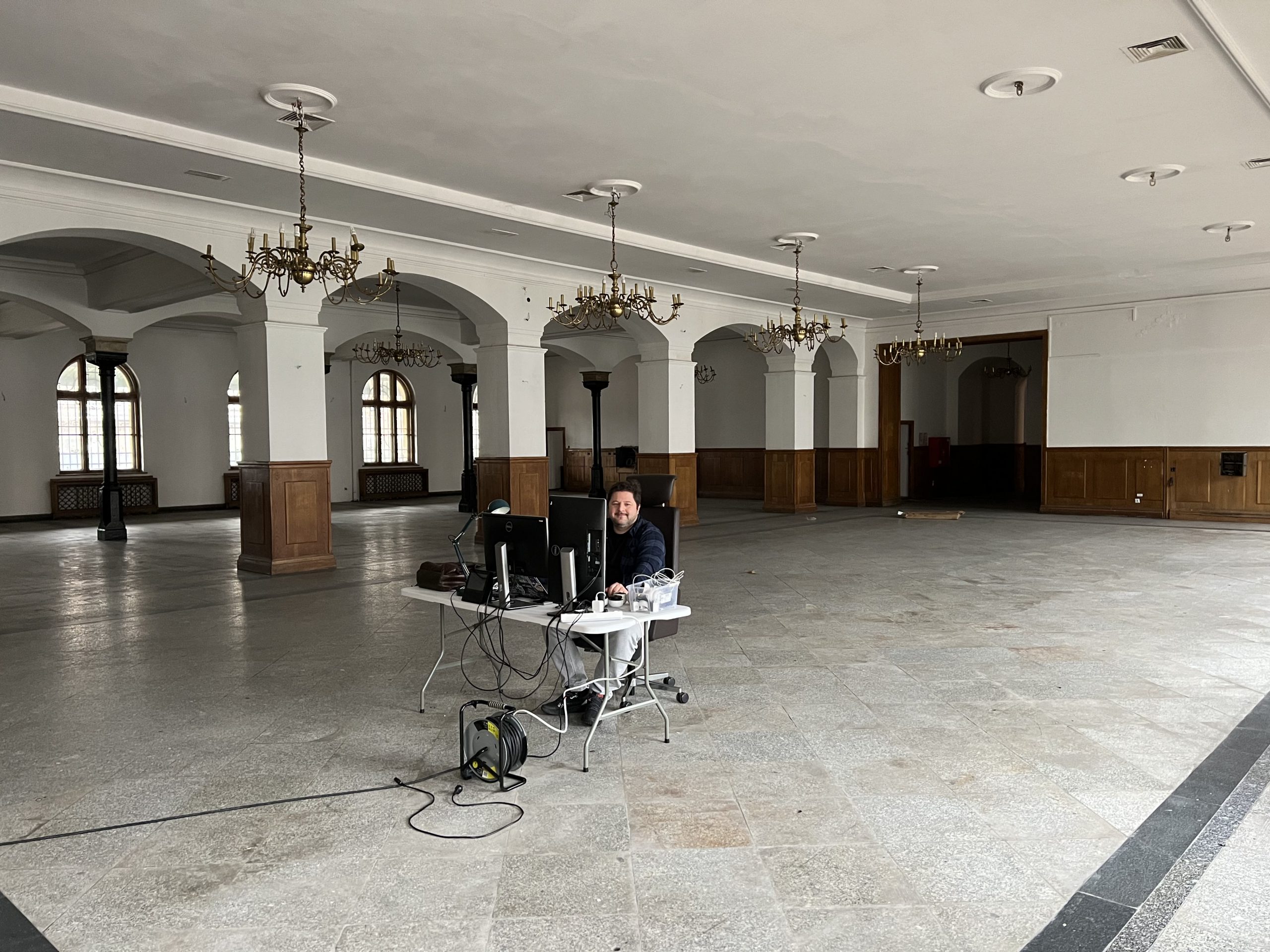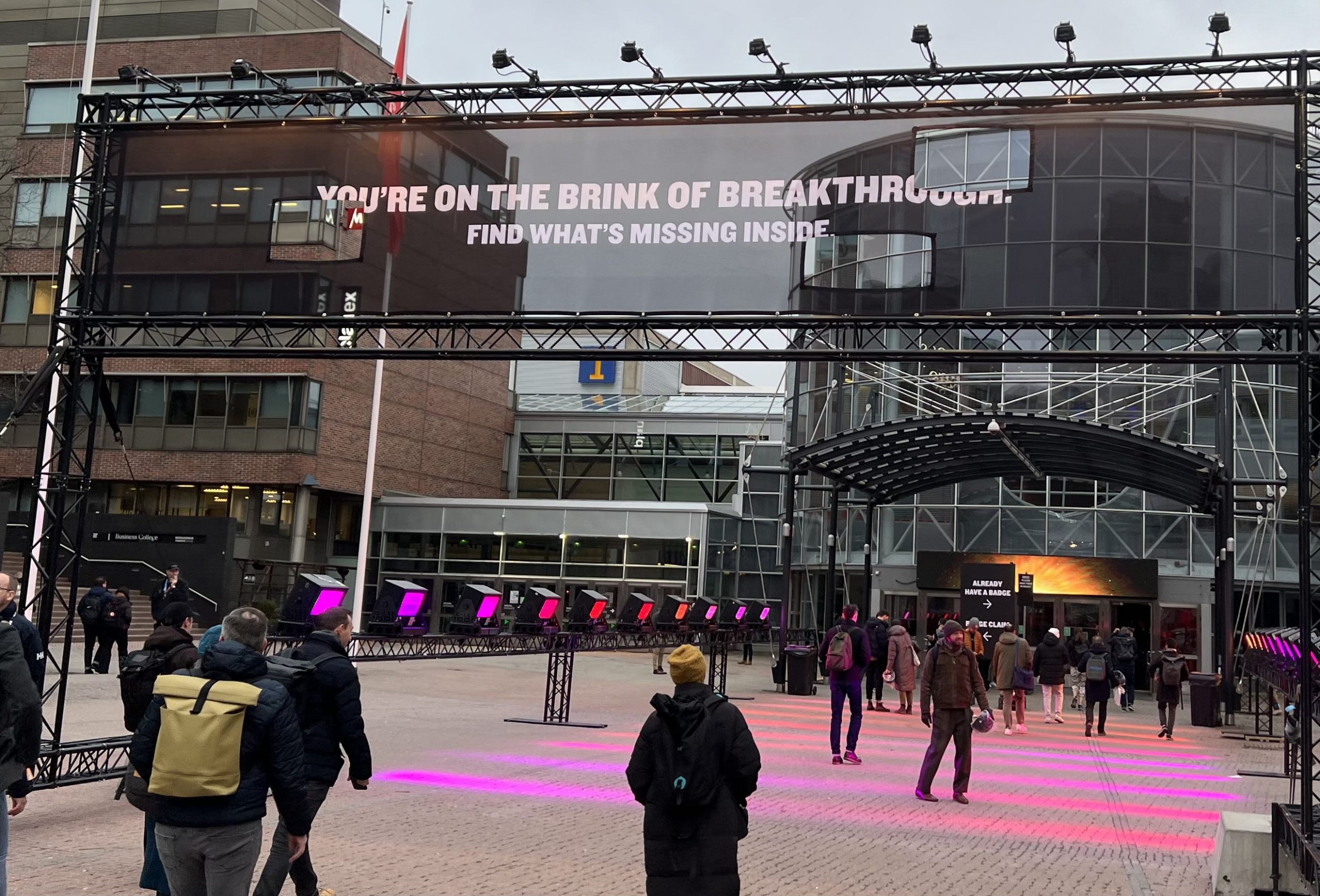 2022
In 2022, our game studio achieved remarkable success. We released over 2 million new properties in Landlord Tycoon, offering diverse content for players to enjoy. Live Ops events, like the Halloween Event, added excitement with activities, rewards, and challenges. Landlord GO surpassed 5 million users, showcasing its popularity among mobile gamers. We improved the visuals and interface in both games for a better gaming experience. Additionally, we started developing a new game based on a globally recognized brand, expanding our reach and attracting a wider audience. Overall, 2022 was a year of growth, innovation, and expansion for our studio, setting the stage for continued success in the future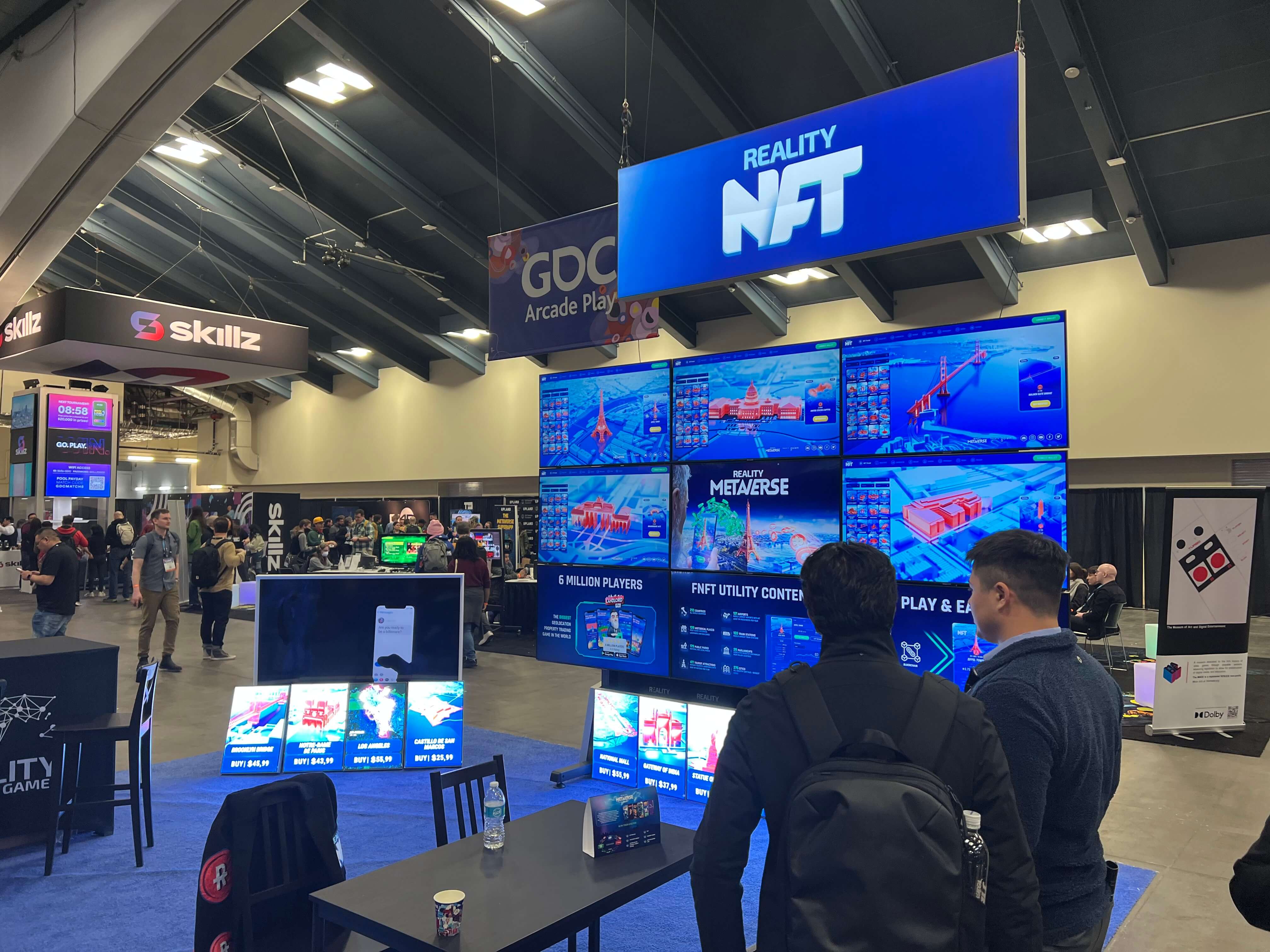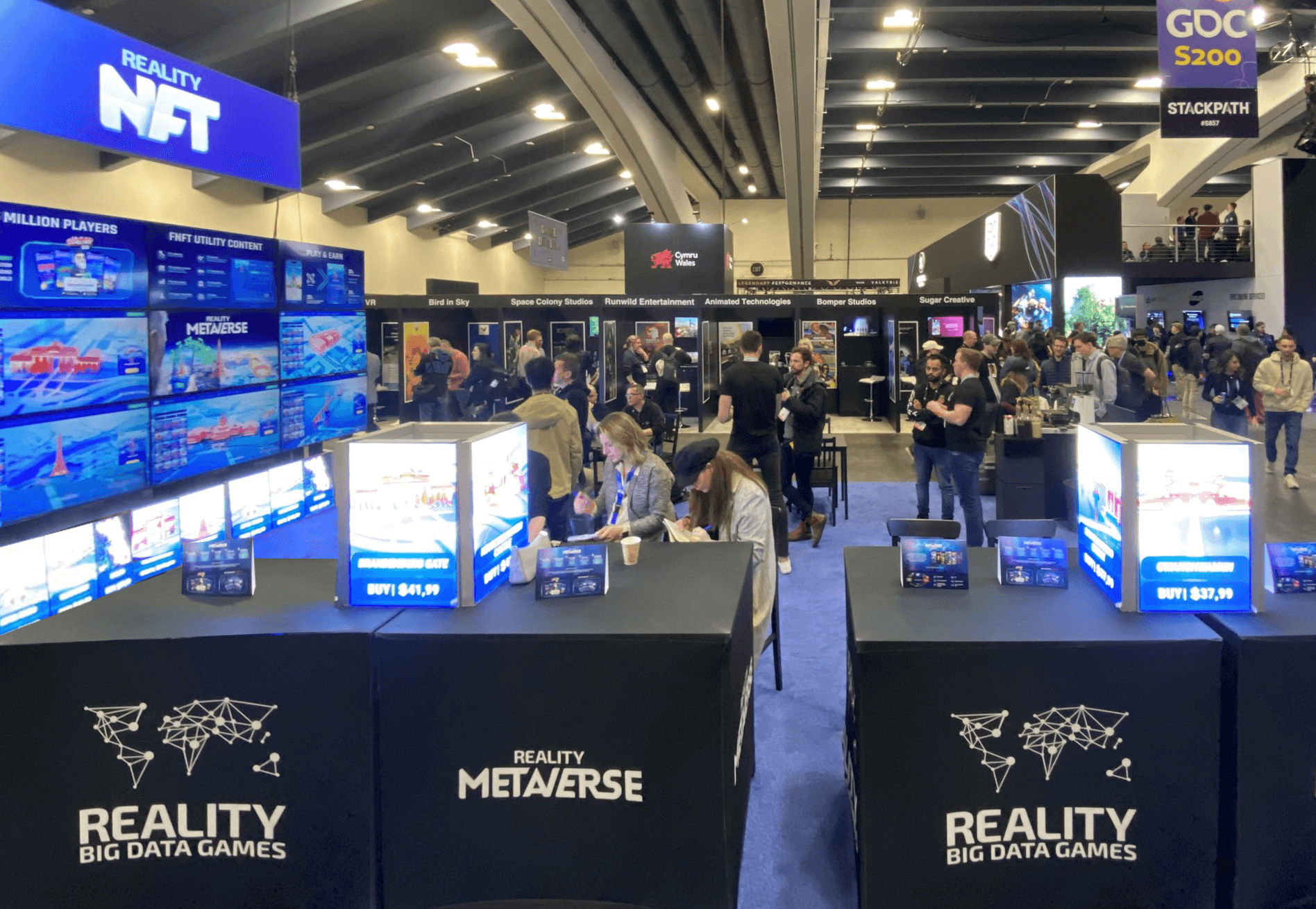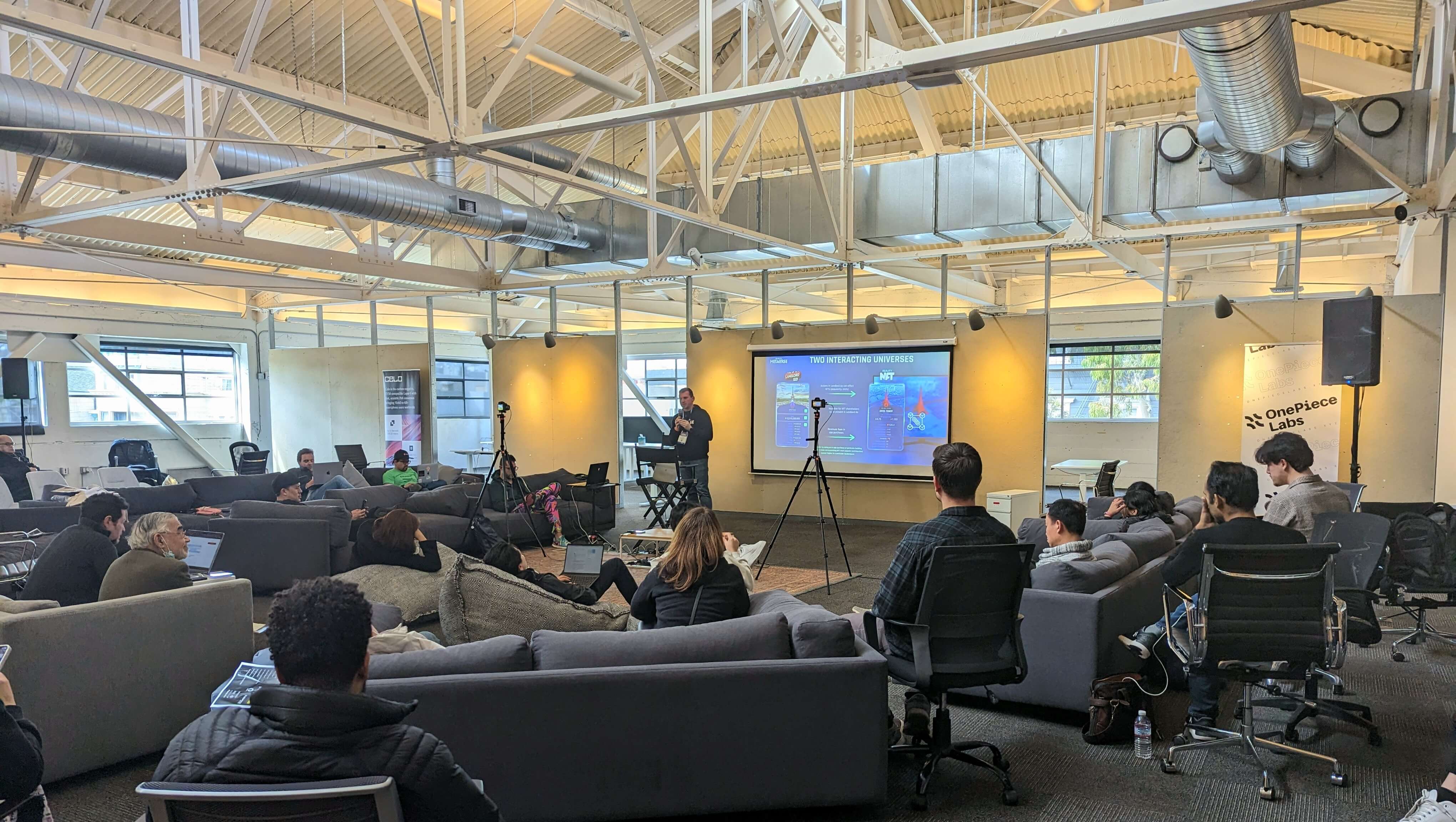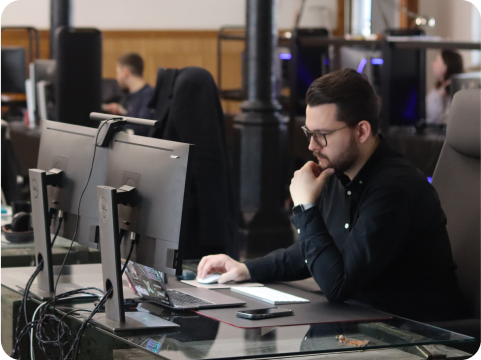 2023
We are thrilled to announce that we have moved to the new office – The Old Railway Station in Krakow. We are planning to open a startup Town hall with an event space for 500 people, coffee and lunch bar, coworking and the world-first offline incubator program. Our program aims to create a complete 360° immersive approach to empower promising gaming projects from the idea stage to go-to-market. We are committed to look for talents and unique projects to help them reach their full potential. We are incredibly excited about this new venture and look forward to the opportunities it will bring.
About
2024-2026
Nearest Goals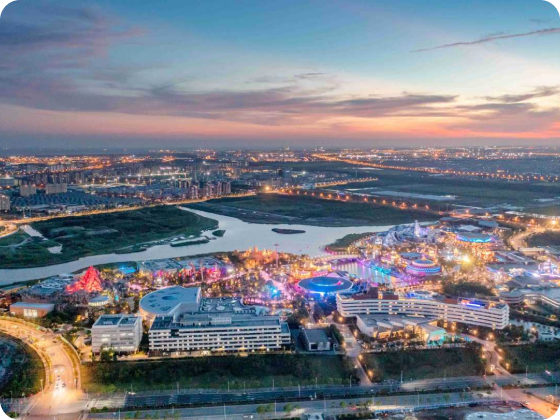 China Expansion
We are making a determined effort to penetrate the Chinese gaming market. We are planning to establish a Special Purpose Vehicle (SPV) to acquire an ISBN license in the first or second quarter of 2024 for our famous IP geolocation game.   This will enable us to operate in the Chinese gaming market, giving us access to a huge potential customer base. We are confident that our game will be successful in the Chinese market and will be able to generate huge profits.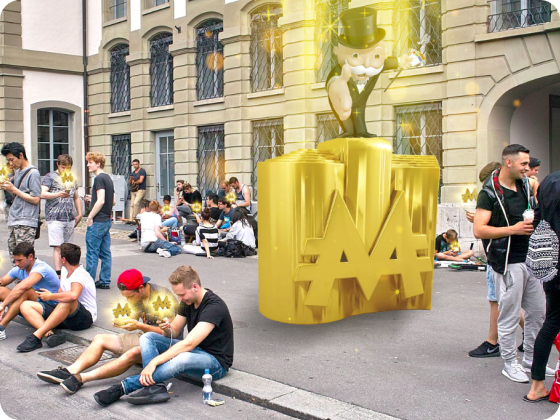 New game with famous ip to be soft launched
For the past 7 years, our team has been working on property trading geolocation games, and have been perfecting the concept. We have all the necessary technology and advanced resources to scale up our operations. We recently acquired the IP rights for one of the most famous board games and are now going to launch it in geolocation and AR modes.   We are confident that this launch will be successful, and aim at generating 10B in revenue in the next 5 years. We plan to have a soft launch in the IV quarter of 2023, followed by a global launch in late October 2024. We are sure that our launch will be a success and will help us meet our targets.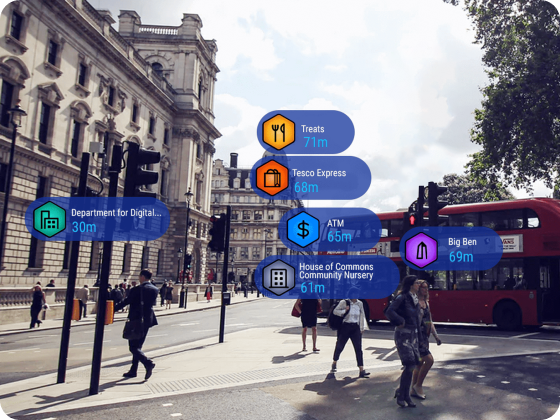 Getting ready for AR Glasses
We have been developing AABB-based occlusion detection methods in three-dimensional space for some years now. This method allows us to get a user's position and direction in 3D space, with the help of sensors such as GPS, accelerometer, and compass. By using this occlusion algorithm, we can perform various geometric tests to determine if certain points of interests (POIs) can appear in the observer's field of view.   With the new hardware such as AR glasses being announced by major players, the opportunities for us to join the new marketplace are boundless. We are eagerly awaiting for the release of these new products and can't wait to see what new possibilities are in store for us.
About
Welcome to
Reality Games
Reality Games –
a dynamic new force in gaming!
At Reality Games, we believe that real-world data and game mechanics should be united to create highly entertaining and addictive mobile games. That's why we're developing mobile games that use live, real-world data in order to generate the most exciting gaming experience imaginable.   So far, our efforts have been wildly successful. Our first two games, Landlord Real Estate Tycoon and Landlord GO, have been downloaded over 21 million times – and the numbers are still growing! We're proud of our achievements so far, and we're not stopping there. In 2023, we're set to announce a new game featuring IP rights from Hasbro that combines geolocation and augmented reality.   At Reality Games, we're passionate about creating innovative and engaging gaming experiences using geolocation and AR.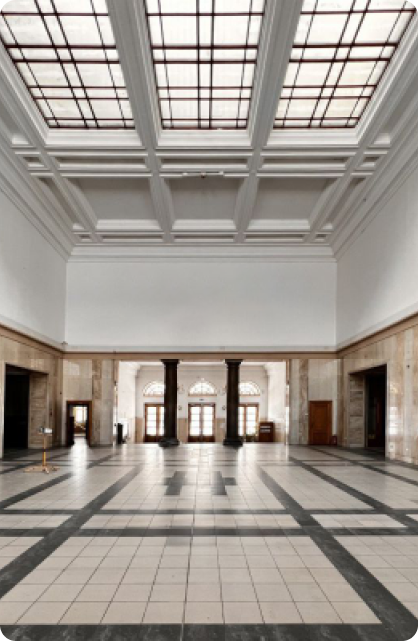 Celebrating Excellence:
A Showcase of Our
Company's Awards
Receiving awards and recognition for our work is a great honor for us. We are grateful for the support, whose unwavering encouragement has helped us achieve this feat. Our commitment to bringing innovative and exciting games to players around the world remains steadfast, and we look forward to their continued support as we strive towards creating more memorable gaming experiences for them.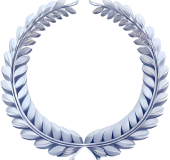 Special Prize from Minister of Economy of Poland for fastest growing startup in Poland.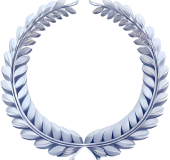 Game of the year award at Digital Dragons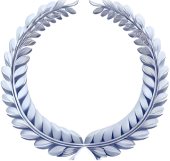 Runners up at biggest startup content in CEE - Infoshare 2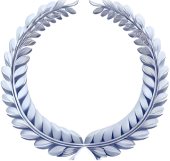 Malopolska Innovator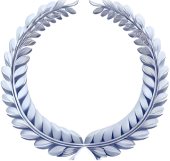 Export Passport From President of Poland 206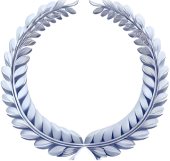 People choice award at Games Connection San Francisco
Bootstrapping and focus on profits to scale big and not fail
Bootstrapping a startup is a daunting task.  It requires careful planning and management of resources to ensure that profits are maximized.   It is essential to focus on profits to ensure that the business can sustain itself long term.

At Oxygen Accelerator, we had our first investors, and in just 14 months from startup demo day we managed to generate enough sales to buy out our investors and generate for them a 12x return on their investment. 

This is a great example of how focusing on profits can pay off in the long run. Since that time, we have been able to sustain ourselves through our profits and have been able to reinvest in the business to create more value.

The mobile gaming industry has seen remarkable growth in recent years, and core aspects such as growth and product development are an integral part of any successful business in this sector. Scaling is much faster in the mobile gaming industry than in any other industry, allowing businesses to accelerate growth campaigns in mere hours. 

This is closely linked to Return on Advertising Spend (ROAS) as businesses must focus on creating effective campaigns that generate the highest possible return on the advertising spend.

Our teams have a strong understanding of the market, competitors and the needs of our players.

Additionally, we have an effective strategy for optimizing campaigns to ensure that advertising spend is maximized and the best possible ROAS is achieved. 
Work life balance = Work life ecosystem
The post covid world has brought about a significant change in the employee perspective what they value in workplace. 

We understand the importance of work life balance for our employees and are making concerted efforts to address several points such as personal development, career development, socializing, overtime and wealth creation. The new office is designed to provide our employees with the opportunity to spend more time in the office with the assurance that their efforts are more meaningful.
Big idea in small team
Executing on a big idea is a key part of every aspect at Reality. 
It requires breaking down the idea into smaller ideas and then executing on the best portion first. This allows us to focus on the most important parts of the venture first, while the other parts can be worked on later. This also gives us an opportunity to experiment with different approaches, allowing for more creative and innovative solutions.

Once the best portion of the idea is executed, then the company divisions can move on to the other parts, merging them together. This helps to create an overall cohesive plan for the business, while still allowing for experimentation and exploration of new ideas.

Doing this in an organized and systematic way allows us to have a clear roadmap of where we are going, as well as a better understanding of the potential risks and rewards associated with the venture.
Skills and values
The development of skills is an integral part of any successful career at Reality Games.

Skills are the building blocks of any employee, allowing them to take on the challenges that come with the job. They allow us to solve problems, handle difficult situations, and think strategically. In addition to the common skills such as communication, problem solving, and decision making, we also need to develop a wide variety of other ones. These include passion, resilience, perseverance, and courage. These are the skills that  enable us to handle difficult situations, remain calm in the face of adversity, and never give up even when the odds are against us.

It is also important to keep our core values. These include being resourceful, accountable, and careful. These values allow us to make the best decisions for ourselves and the company. They also help us to stay enthusiastic, passionate, and relentless in the advancement of the company. These values are essential to any successful career, and developing them is essential to our growth as professionals.
About
Corporate Social
Responsibility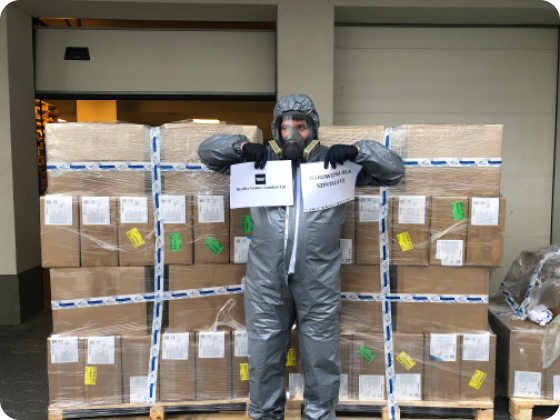 Covid trip to shanghai
What an exciting and noble mission! Providing help for a hospital in Krakow during this pandemic crisis is truly commendable. And now, the departure to Shanghai! It's amazing to see individuals and organizations stepping up to help in any way they can during these challenging times. The COVID-19 pandemic has affected everyone in one way or another, and every contribution counts.   The donation of masks will undoubtedly make a significant impact on the hospital's ability to protect its staff and patients. We would be honored to assist in any way possible to ensure that this mission is a success. Let's work together to make a positive difference in the fight against this pandemic.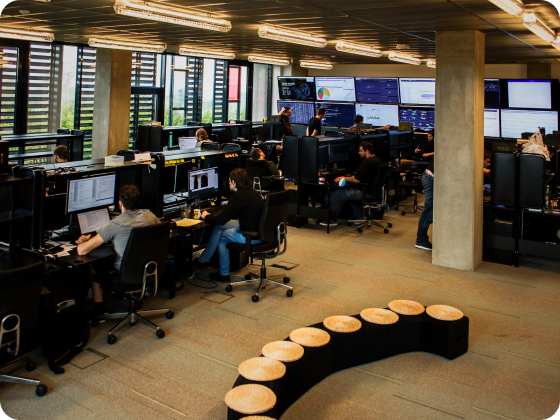 Become a junior developer
If you're looking for an exciting and rewarding career in the tech industry, becoming a junior developer could be the perfect opportunity for you. As a junior developer, you'll have the chance to work on a variety of exciting projects, from game development to programming for web and mobile platforms.   Whether you're just starting out or you're looking to take your programming skills to the next level, becoming a junior developer is an excellent opportunity to grow and succeed in the tech industry. So if you're ready to take the leap and explore the world of programming and development, there's no better time to get started than right now.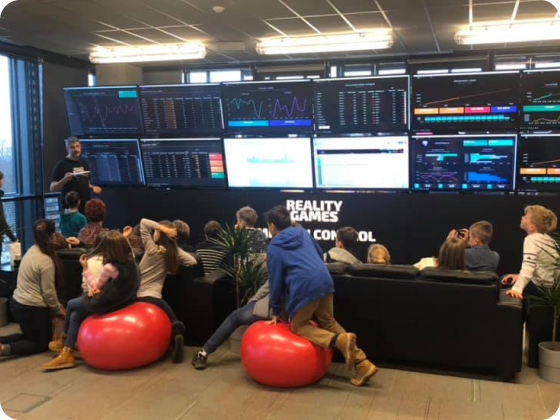 Schools visits
School visits are always an exciting and enriching experience for both the students and the hosts. We always look forward to connecting with young minds and learning about their perspectives. Recently, we had the pleasure of hosting a group of students from a nearby school. The students of the school visited us in our office and got a glimpse of the world of the gaming industry.   We were thrilled to see their enthusiasm and curiosity as they interacted with our team and asked insightful questions. It was a great opportunity for us to showcase our expertise and inspire the next generation of content creators. We hope to have many more visits in the future and continue to contribute to the growth of young minds.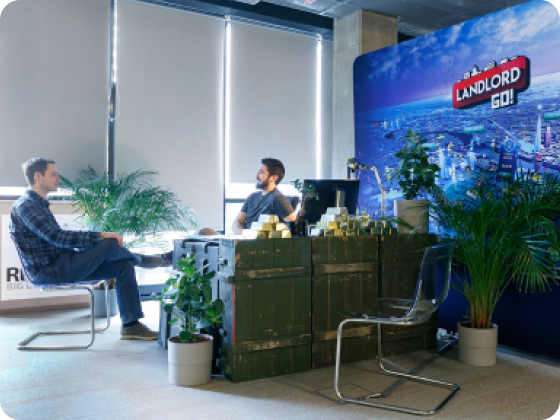 Have idea? Talk to us
We are making a determined effort to penetrate the Chinese gaming market. We are planning to establish a Special Purpose Vehicle (SPV) to acquire an ISBN license in the first or second quarter of 2024 for our famous IP geolocation game.   This will enable us to operate in the Chinese gaming market, giving us access to a huge potential customer base. We are confident that our game will be successful in the Chinese market and will be able to generate huge profits.
Z. John Woznowski
CEO
Co-founder of the Reality Games. Zbigniew studied law, government administration, and management at Jagiellonian University in Krakow, Poland. He was a founder and CEO of a marketing syndicate Supremum 360 (made up of 3 companies and employing 60 people), which he bootstrapped and ran for 12 years, and successfully sold. He was the director of the Polish Promotion Programme 2020, which was developed at the Kosciuszko Institute in Krakow. One of the main objectives of the Institute was the promotion of Poland by creating new, comprehensive, and long-lasting policies. He focused on creating a comprehensive and universal strategy, similar across different institutions and organisations, which connect business with tourism and culture. Additionally, analysed Poland's image, trying to build a distinct brand for the country. Currently Zbigniew is the CEO and a co-founder of Reality Games, a mobile gaming studio that creates games based on Big Data. Their flagship game, Landlord Real Estate Tycoon, has over 10 million players worldwide, and in the last 20 months the company has seen organic growth by 10% per week in sales. He is the creator and majority shareholder of Big Dots – a crowdsourcing open data and geolocation project based on blockchain.
Michael Lagodzic
COO
Michal is an entrepreneur with over 12 years of experience in management. Came over from e-commerce world to game industry.
Adam Longhorn
Head of Studio
Adam worked across Mobile Gaming, Grocery Retail, Telecom and Finance sectors in various data analytics and project management roles. Passionate about solving complex problems (especially data puzzles), working with people and moving forward.
Mirosław Skowroński
CTO
Mirosław is a software developer with over 10 years of experience in mutliple client and server side technologies. For past few years he has been involved in leading software teams and building their technological standards as well as development and maintenance of multiple multiplayer mobile games using Unity game engine.
Greg Bas
Head of DevOps
Greg is a network engineer with over 16 years of experience. He has worked in various settings. For five years, he worked at a major Polish web portal, where he configured operating systems, administered databases, and performed troubleshooting. He also performs functional tests and optimization services for a major mobile service provider.
Kamil Sałaciński
Product Owner
Kamil has been moderating gaming communities since 2008. Provided public relations for the CRPG game project Scamper. Was a Game Master at Nexon Europe with management of e-community, game testing and analysis. Was a website administrator of one of Poland's most popular websites about MMO games, MMOPlaya.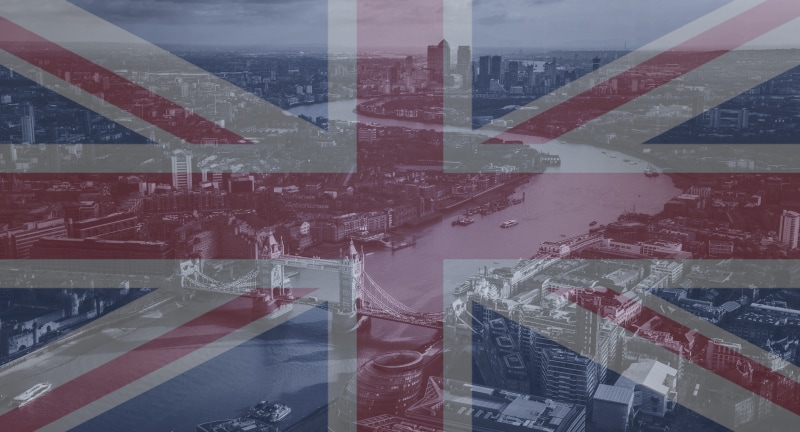 United Kingdom Company
Documents
Opened in 2014, is still our parent company with headquarters in London.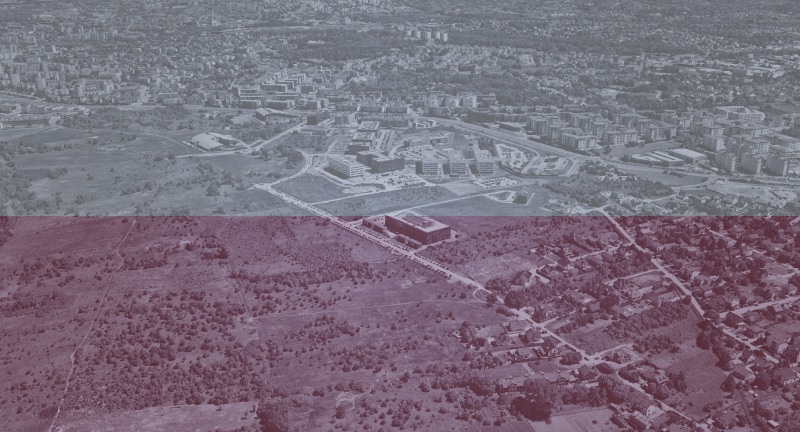 Reality Games Polska is our subsidiary company where most of R&D takes place, with HQ in Kraków.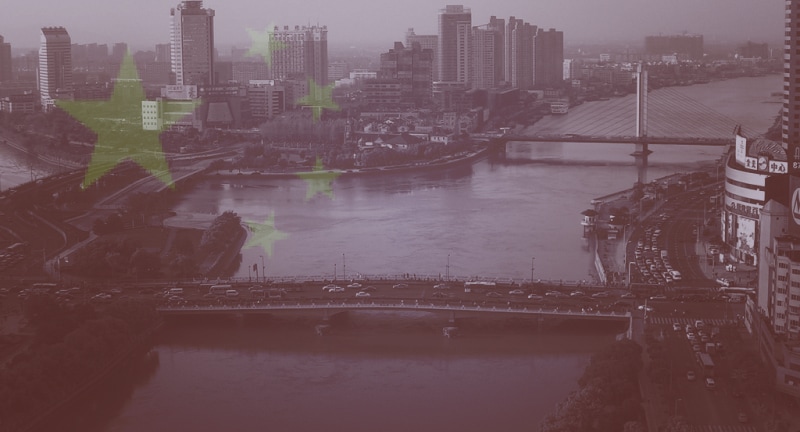 We have also opened an office in Ningbo to carry out projects on the Chinese market.
| Shareholder | Shares class S | Shares class A | Shares class B | Shares class C | Shares class D | Shares class E | | |
| --- | --- | --- | --- | --- | --- | --- | --- | --- |
| | | (key founder) | (active founders) | (passive founders) | (esop) | (advisors) | Shares total | % |
| MU Z.J.Woznowski | 500 000 | - | - | - | - | - | 500 | 0,1% |
| MU Z.J.Woznowski | - | 650 000 000 | - | - | - | - | 650 000 000 | 65,0% |
| MU Z.J.Woznowski | - | - | 150 000 000 | - | - | - | 150 000 000 | 15,0% |
| Poly Shrager | - | - | - | 19 500 000 | - | - | 19 500 000 | 2,0% |
| Michael Lagodzic | - | - | 20 000 000 | - | - | - | 20 000 000 | 2,0% |
| Allocated ESOP | - | - | - | - | 40 000 000 | - | 40 000 000 | 4,0% |
| Unallocated ESOP | - | - | - | - | 100 000 000 | - | 100 000 000 | 10,0% |
| Sebastian Lagemann (advisor) | - | - | - | - | - | 10 000 000 | 10 000 000 | 1,0% |
| Vincent Vergojeanne (advisor) | - | - | - | - | - | 10 000 000 | 10 000 000 | 1,0% |
| SUM | 500 000 | 650 000 000 | 170 000 000 | 19 500 000 | 140 000 000 | 20 000 000 | - | 100,00% |